I donít know about you, but lately my Facebook feed has been nothing but re-shared memes, videos, and click-bait articles. Facebook has been so focused on selling its platform for companies and organizations to advertise on, that users feel overwhelmed with all the irrelevant content that appears on their feeds and donít even find it worth sharing personal updates anymore.
According to a report from TheInformation, five and a half percent of overall posts declined from mid-2014 to mid-2015 while the amount of personal updates on Facebook has dropped 21 perfect in the same period. Since then, the rate of decay has dropped to about a 15 percent decline last year.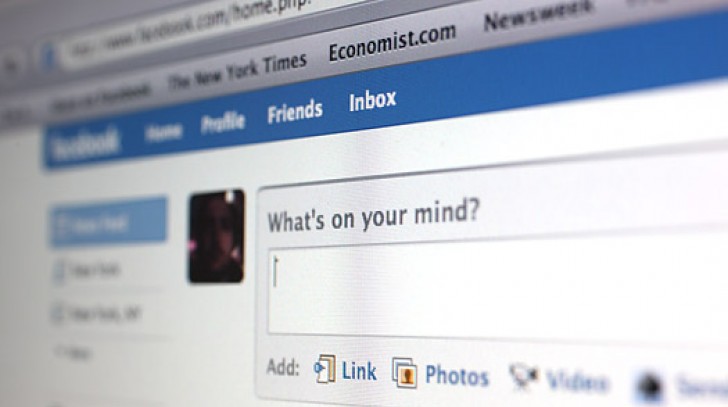 Facebook used to be about peopleís interactions or even the number of likes a post can get. Now that I think about it, Facebook might have introduced these new reactions as a way for people to start posting more personal updates again, rather than re-share that video of anything stupid that Trump is saying or World Star Hip-hop videos.
Facebook even tried to make it easier for you to share something by showing you your most recent photos from your gallery, asking if youíd like to make a post about any of them. I know this method scared a bunch of people (for just a second) into thinking their most private photos were shared to their friends somehow.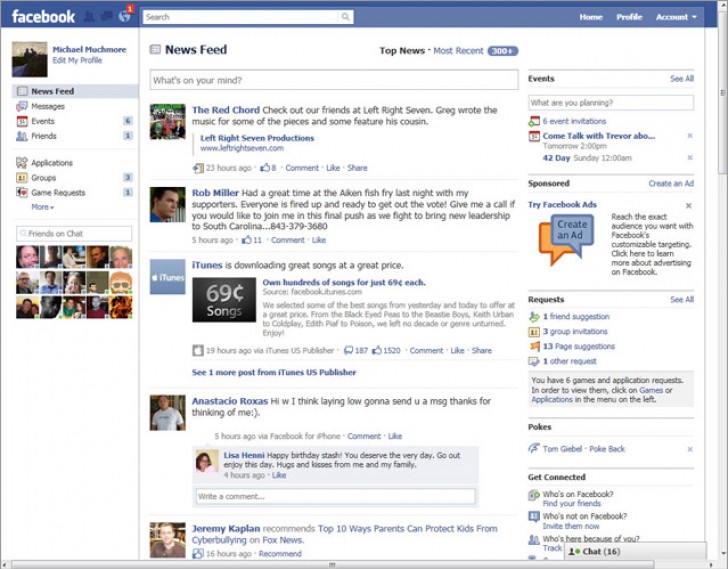 Facebook Feed in 2010
More people are sharing more private thoughts and pictures to other apps like Snapchat, Instagram, and Twitter. But I feel like Snapchat has taken a lot of the spotlight away from Facebook because Snapchat allows users to share everything they do and it disappears after 24 hours.
Thereís an idea that just the fact that others will look through your stories (and you can see who did) is what attracts so many people to the self-destructing photo app. Just knowing that 60 of your friends saw your Snap of you on vacation at the beach is better than getting 5 likes on the a similar post on Facebook. Most of them probably donít care. But thereís some kind of satisfaction that Snapchat brings that Facebook has been lacking lately.
What are your thoughts? Do you feel like Facebook has sidetracked from what it used to be say, 4 years ago? Or do you think the rise in popularity with other apps like Snapchat and Instagram are causing people to post less? Let us know in the comments.
Y
Really I only open my Face account to see the new Memes or some fun video shared from some company that is trying to sale something or to promote something. I stopped posting in facebook since it has become in nothing but trouble, here in my country ...
F
WA is owned by FB though. I stopped using Fakebook in 2010 I think, haven't really looked back, part from the odd message I've sent to people via someone's mail/pm system. Whenever someone asks me and it's usually older people, I say I don't have it ...
D
Kinda terrible to use on PC albeit it's got 2 options. One option you need to keep your phone turned on with internet connection always on, to be able to use a browser tab, to then be able to type and receive messages trough the PC. Every single ...