Samsung introduced the Galaxy S10 back in February, and the phone is already selling across the globe. It has plenty of new features, and the company posted a neat infographic, showcasing the 10 firsts and 10 bests the new flagship is bringing to the smartphone world.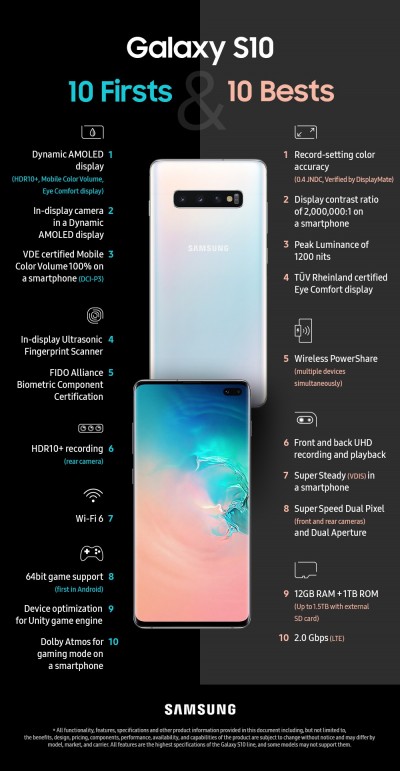 Samsung Galaxy S10 Infographic
Samsung said "the Galaxy S10 line is jam-packed with next-gen technology" and we can agree some of them are quite impressive. There is HDR10+ recording and Wi-Fi 6, plus the unprecedented the memory combo of 12 GB RAM and 1 TB internal storage.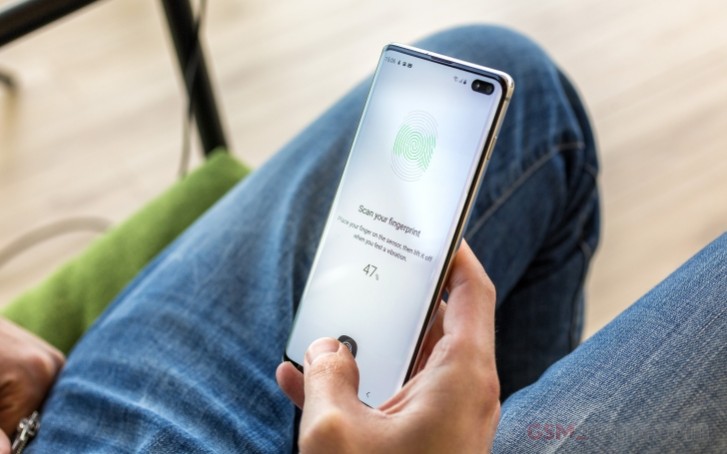 Another proud moment for the Galaxy S10 is the screen. Samsung claims it can reach 1200 nits brightness and we pretty much replicated it in our review. There is also the 2 Gbps speeds, which can be seen both in the Snapdragon 855 and Exynos 9820 chipsets. Of course, there are other phones with the Snapdragon 855, but since none of them offer a higher alternative, they all share the top spot.