Apple may not be the only one considering removing the charger from the retail box – Samsung is thinking the same thing, reports ETNews. The company will start next year and only some models will be affected. But which ones?
Removing the charger from the affordable segment will have a bigger relative impact on the price (this is a move to save on manufacturing costs). Also, entry-level phones are less likely to require a special high power charger so the ones you already have at home will likely do the job.
On the other hand, dropping the bundled charger from premium Galaxy phones also makes sense as some models support 45W charging but come bundled with only a 25W power brick. So, if you want 45 W you'll have to buy a charger separately anyway, plus you won't have much use for the one you got with the phone.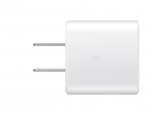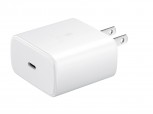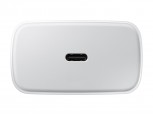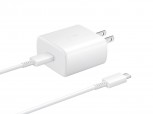 Samsung's 45 W charger is sold separately
The looming question is how consumers will react to this move – will it lead to a drop in sales. It depends on what other changes will be made alongside removing the charger (e.g. lowering the price).
Samsung ships around 400 million smartphones a year, which means it pays for 400 million chargers as well. This move can see this number drastically reduced, which may be bad news for the companies making the chargers. They'll lose the guaranteed business and may need to start marketing to consumers to make up the difference.
T
Several, and i will buy several if I don't have the fastest charger. Don't sell a phone with extreme fast charging if you want people to use the old ones. I also own several chargers that are 0.75A or just 1A that are almost unusable for ph...
?
So you (not who I responded to) have only ever owned 2 phones, but already have a charger and a spare. How long to you expect before you'll need to replace the spare?
Q
MEGALOL for u if u REALLY BELIEVE 'it's all for environment' BS... IF Apple/Samsung REALLY cares about environment. why don't they have a trade-in program for their old phone, instead they 'refurbished' them and sell t...
ADVERTISEMENT