Indonesian retailer Indokom has put up the Samsung Galaxy Note 3 Neo on sale. The phone carries a price tag of approximately $555 (IDR 6,799,000). Indikom hasn't specified if this is the price for the hexa-core LTE+/3G version of the Note 3 Neo or for the quad-core dual SIM one (we've reached them for clarification).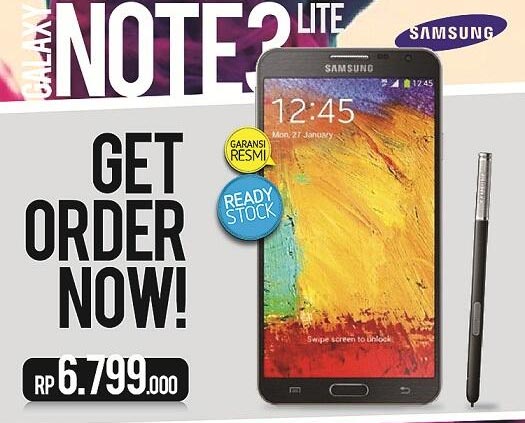 Anyway, whatever the case, this price is marginally lower than the price in Europe. Less than 24 hours after going official, the Samsung Galaxy Note 3 Neo received its European price tag in Germany. The LTE+ version is priced at €529.90 (approx. $716), while the less powerful HSPA+ one stands at €499 (approx. $675), although we suspect those prices are inflated and will come down shortly.
The Indonesian price of the Note 3 Neo looks to be more realistic than the one the phone carries in Germany. Given that the Indikom sells the regular Note 3 for IDR8,880,000, the Neo is 23% cheaper than its premium sibling. If we apply the same logic to the European market, the new Samsung phablet should arrive at a price of about €385, which sound much more reasonable.
Don't forget that our extended Samsung Galaxy Note 3 Neo review is available for your reading pleasure.
Source
|
Via
c
not as useless as your comment. be reasonable please, you've got brains
g
Nahhh...I'm sticking with the Note3 for now in the Jakarta area. It does it's job, even though it was freaking expensive as hell last year.
?
As far I know Indokom is one of Lazada.co.id and Teknoup supplier. And I already several times buying new phones in Indokom. They only sell original phones and have official warranty.