CES 2017 was eventful at the Samsung booth. The Korean company presented to the crowd their two new Chromebooks - the Pro and the Plus.
They both sport an all metal design which we relate to a premium device. There actually is a lot in common between the Pro and the Plus so at first we'll walk you through the similarities.
The Chromebooks have 12.3" LED display with 2400x1600 resolution and 4GB LPDDR3 RAM. Both hard drives are just 32 GB and both sport the same battery, dimensions and weight (1.08 kg/2.38 lbs). They have pre-installed AirDroid Premium and ArtCanvas and have a designated place for the stylus.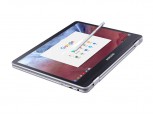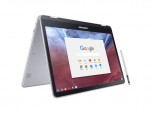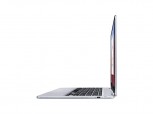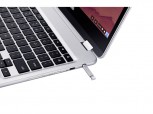 Samsung Chromebook Plus & Chromebook Pro with identical design
The difference between the Plus and the Pro is actually in the CPU. The Plus processor is hexa-core OP1 made specially for Chromebooks while the Pro comes with an Intel m3 (4MB Cache).
Both devices are made to work effortlessly with Google Play.
With USB-C charging and microSD slot for easy file-swapping, Samsung's devices might be the right Chromebook for you. All you have to do is have $450 and pre-order from Samsung's website when sales start in February.
D
Ha!!! 32GB storage - Smaller storage than last years low-range smartphones... WTF Google?!?
?
32GB hard drive? Are they nuts?
D
Glad to see Chromebooks are getting more and more popular and wanted :)