Samsung has announced two new Android smartphones aimed at the lower end of the smartphone market. Called the Galaxy Young and the Galaxy Fame, neither of these phones are going to set benchmark tests on fire but then again, they aren't meant to.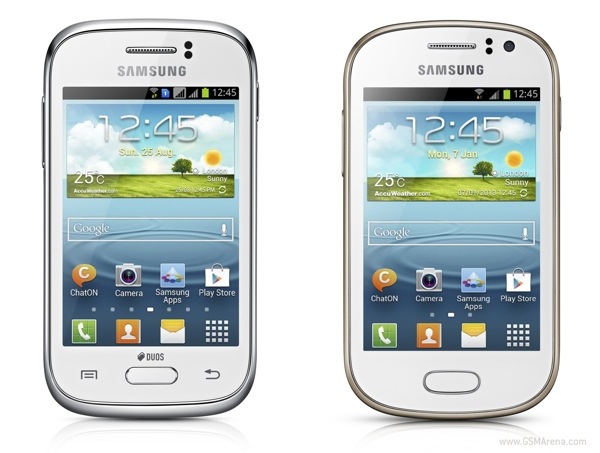 The Galaxy Young has a 3.27-inch, 480 x 320 resolution LCD, 1GHz processor, 768MB of RAM, 4GB internal memory with microSD card slot, 3 megapixel fixed focus camera, VGA video recording at 24fps, Bluetooth 3.0, Wi-Fi, A-GPS, digital compass, Android 4.1 Jelly Bean and a 1,300mAh battery.
The Galaxy Fame has similar specs but a slightly bigger 3.5-inch display of the same resolution, 5 megapixel rear camera with auto-focus, VGA front facing camera, 512MB of RAM (yes, it's less for some reason) and optional NFC.
Both devices will offer an option of a dual-SIM model depending upon the region.
No word yet on the pricing and availability of both the handsets.
Try 3 weeks and in middle school!!
When the lunch is ready.... :P
nokia is slow in innovation,samsung is very smart in that field,for eg dual sim in feature and smart phones,smartphones or any,samsung is aggresive n succeded,nokia is going down or down,samsung is rocking vs nokia,blackberry and others,now it is app...