Samsung says it can do triple folding phones, but doesn't see a use case yet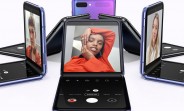 With Samsung releasing its second foldable display smartphone in less than a year, it's clear that the company wants to lead the industry into the realm of foldable devices. And shortly after the newest Galaxy Z Flip was announced, the company's mobile chief Roh Tae-moon, said that the tech is ready to release a phone that can fold in more than one place. After all, the company has been toying with the idea for some time now.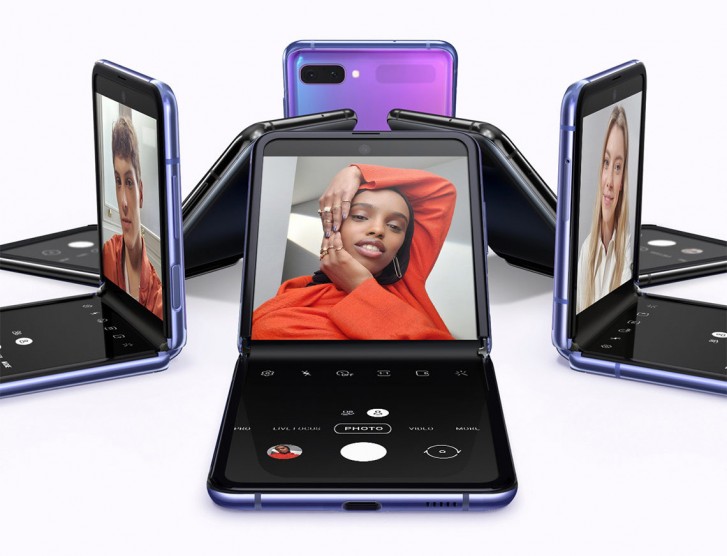 Currently, the available foldable smartphones are designed around a single fold but Samsung's technology allows the manufacturer to produce a handset with multiple pivots and a display that folds in both directions. It may have something to do with the new UTG (Ultra Thin Glass) technology introduced with the Galaxy Z Flip but Roh didn't mention anything about that.
However, the mobile chief says the real hurdle with unusual foldable form factors is the ecosystem, services and apps for those devices. For now, there aren't many available, if any at all, so the consumer would receive a phone with no apps or services optimized for the form factor and Samsung doesn't want to do that. The ecosystem needs to be ready before the launch of such device.
Roh then adds some interesting facts about the Galaxy Fold and the Z Flip. The former took about 7 years to develop while the latter was completed in just three years. The development period will continue to shrink аs the process matures and gets more streamlined.
21:9 ratio when the display is fold up, 5.8 inch display. 21:27 ratio when the display is unfold, in the tablet vertical mode display will automatically leave a space about 10mm as the bezel on the left and the right frame for grip. 3 layer fol...
Try again.... SURE it will be triple thick, but the outer fold would add some, so not 27:16 but perhaps say 28.5:16=16:9, and anyway I said ROUGHLY. I for one would not mind a 6mm tablet folding to a 18mm phone Not THAT is how math works....
?
Thus is retarded, and explains why things are going so hopelessly wrong. The use of three fold is to either make a small phone for you pocket that folds out to a more conventional sized and format phone for web use, or to get an larger phone that fo...
ADVERTISEMENTS