Gaming with the same old titles
When it comes to games, Samsung have their handsets packed with them. It's quite pleasing to see all those titles sitting in the fun corner. Unfortunately, if you've had a recent Samsung handset, the odds are you would have already seen all those games. What's more, over half of them are trial versions. But the Samsung G600 has full support for Java MDIP 2.0 so you can download additional titles and other applications.
The games the Samsung G600 bundles up are Cannonball, Forgotten Warrior, Freekick Festival, Archangel, Midnight Hold'em Poker (trial), Tetris Mania (trial), Minigolf Las Vegas (trial), Midnight Pool (trial), and Paris Hilton's Diamond Quest (trial).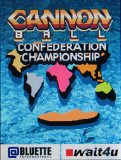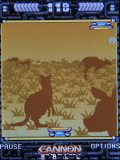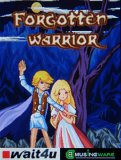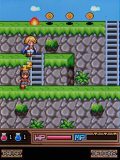 Cannonball • Forgotten Warrior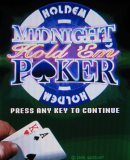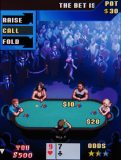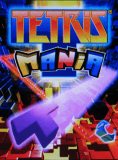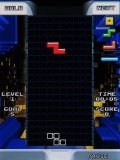 Midnight Hold'em poker • Tetris Mania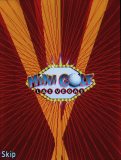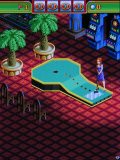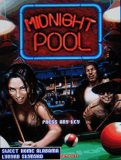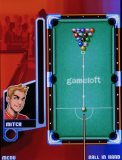 MiniGolf Las Vegas • Midnight Pool
Final words
We fear the Samsung G600 won't be able to snatch the best 5 megapixel slider recommendation off the heavyweight contenders in that form factor. However, Samsung have stirred up a really nice combination of features that would appeal to the tech savvy. Looking at the hardware side of it - it offers all the essentials and more: a quick processor, a nice 16M color TFT display, stereo Bluetooth, FM radio with recording capabilities, a TV-out port, and a 3.5 mm audio adapter combined with the highly alluring 5 megapixel camera. The G600 user interface is by far the most mature Samsung interface we've reviewed so far. The excellent web browser, the great music player, the office documents viewer and the snappy response will make users happy.
We admit it's not the perfect gadget - the lack of 3G will turn down many potential buyers, while the unoriginal design we've seen over and over again won't make it stand out in the crowd of Samsung sliders on the shop windows. We guess many of you are already fed up with Samsung's lack of imagination when it comes to slider phones.
No offence, we still find the G600 pleasant to the eye and great to hold in hand. It's a genuine multimedia gadget from head to toe. Adding to the fact that it's the most compact and most affordable 5 megapixel cameraphone to date, the Samsung G600 looks like a great pick for this year's holiday shopping.