Obviously, Samsung has prioritized its 2018 and 2017 flagships to receive the Android 9.0 Pie updates first but it appears that the company has already baking the Pie for a 2017 midranger, the Galaxy A7 (2017). The evidence is a Geekbench listing of the phone running the latest Google OS.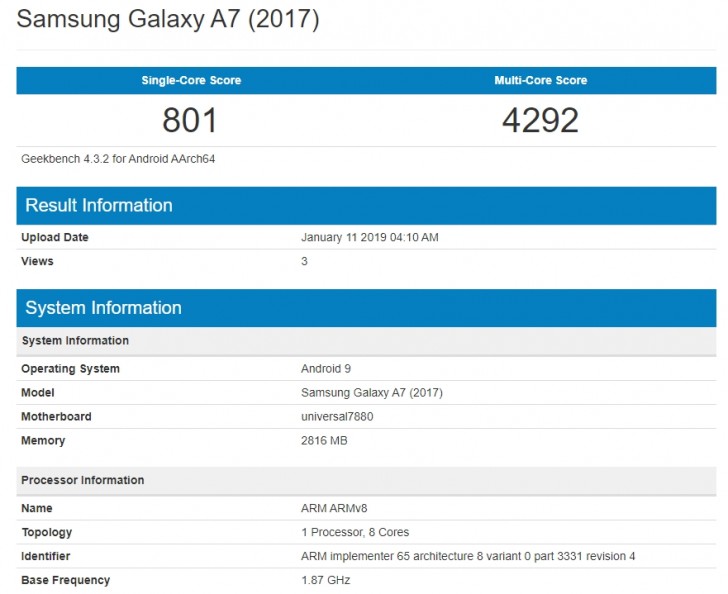 The score sheet doesn't reveal anything out of the ordinary except that it's running Android 9.0 Pie, which in turn means that the software is already in development or even better - it has entered the testing stages.
We just hope it won't be long enough before Samsung seeds the update.
B
samsung should do the best I hope to receive android pie with one ui for galaxy a7 2017
N
The score is just pathetic .Any one who buys this phone clearly does not seems to have any knowledge in Mobile hardware
A
300% GPU made me laugh, they share the same GPU with just lowered clock. Exynos GPU is a joke, do some research and you shall know what I mean and don't lie to yourself. For me 500$ I'd rather get a OnePlus 5t it has a Snapdragon 835 adreno GPU which...