A few hours ago Samsung finally decided to announce the Galaxy Alpha, its first metal-clad smartphone and the slimmest Galaxy device ever. This came after dozens of leaks told us everything we needed to know about the handset during the past few weeks.
And now Three has become the first operator from the UK to officially confirm that it will be selling the Galaxy Alpha.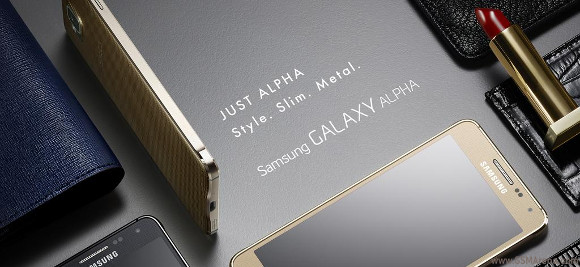 Unfortunately though, Three hasn't so far detailed its launch of the smartphone. So we don't yet know how much it will cost or when you're going to be able to walk into a Three store and pick one up. Undoubtedly though, all of that information will become available soon.
In the meantime, if you want to get to know the Galaxy Alpha a little bit better, make sure you go through our preview of the new handset.
?
Only a biased person would belittle the work of thousands of people just not to accept the truth. In most large corporations, whether it be American, European, Asian, etc, there are foreigners working there. Even Samsung has been poaching Americans...
A
The 20MP (Sony camera) is hardly a good example, since it cannot beat the majority of other Android flagship cameras. The CPU is a fair point, much more efficient, you can stick to that stronghold. As for services, in Samsung you are gettin...
?
True about performance but not right about camera.Tests show that iPhone 5s loses in camera comparison but in performance iPhone 5s is amazing.Just watch game performance comparison betwwen iPhone 5s and Galaxy s5.Unfortunately iPhone 5s has a small ...
ADVERTISEMENTS