The incredibly often leaked Samsung Galaxy Alpha (seen on the right in the image below) could become official a lot sooner than you may have expected, if a new rumor is to be believed.
The device, which will introduce the world to the concept of Samsung using metal in an Android smartphone, is said to be announced on August 4 - that's the coming Monday, by the way. It's also earlier than the August 13 date a past rumor mentioned.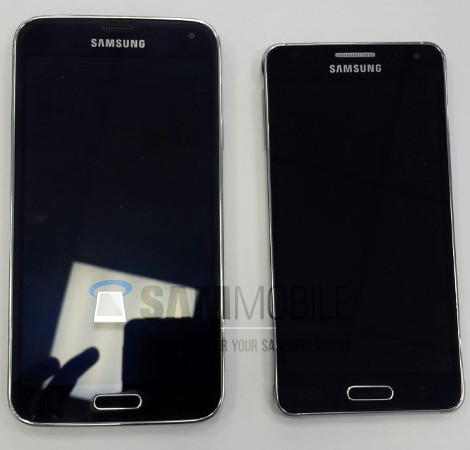 This may of course have something to do with the fact that the Galaxy Note 4 will get unveiled at the beginning of September. Making the Alpha official around one month before that allows it to have the spotlight all to itself for a few weeks, after which the new Note will become the talk of the town.
With its rumored 4.7 or 4.8-inch touchscreen, the Galaxy Alpha may have been designed by Samsung to be a direct competitor to the iPhone 6, which should get a similarly sized display. The metallic construction will certainly make the Galaxy Alpha appealing as well.
The handset will apparently sport a fingerprint scanner and heart rate monitor just like the Galaxy S5 line, and 32GB of non-expandable storage space. Like all recent iPhones, it will get a nano SIM slot. A Samsung-made Exynos chipset with LTE support should be at the helm.
d
Maybe you don't have many smart people around. Lol