Samsung announced two 2-in-1 devices with Windows 10 at the Mobile World Congress in Barcelona which we handled on the spot. Now, they are available for purchase or pre-order in the United States.
The Galaxy Book comes in two sizes - 10.6" and 12". The first is Wi-Fi only and can be bought at Samsung's online store and select retailers, including Best Buy, starting from $629.99 for the 4GB RAM + 64 GB storage version. There's also a variant with 128 GB eMMC, and the device has a microSD slot that can give you up to 256 GB extra storage.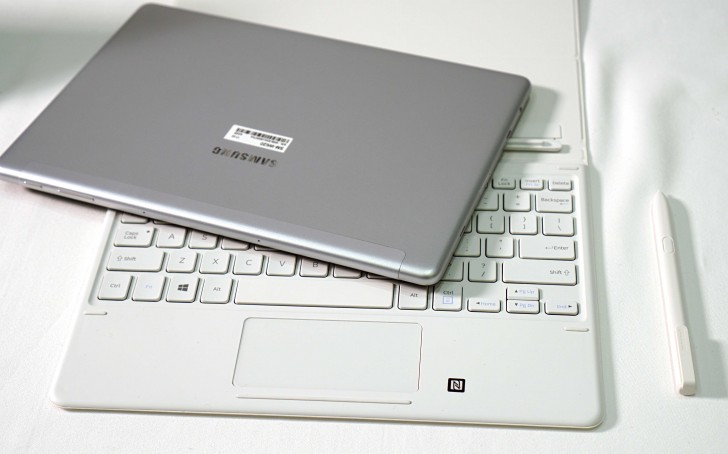 If the 10.6" is too small or if you are looking for an LTE 2-in-1 device, you can go for the 12" Galaxy Book. The version with a SIM card slot starts from $1.299,99 while the Wi-Fi only is a tad cheaper - $1.129,99. The bigger device is also more powerful - while an Intel Core i5 7200 U processor ticks in the 12" Galaxy Book, the 10.6" one has an Intel Core m3 chipset.
Both devices are available in Silver nationwide, while Black is exclusive to Best Buy.
?
Opps... Replyed to wrong post, theses reply was for 6jqx
?
I hope you know why its called 2in1 and not 1in1. Why its called tablet and whats the difference between ultrabook and tablets, why people like tablet, anh hope you understand that when they dont need keyboard part they detach it and turn it intp 7...
?
Ipad didnt even had pen until last year i believe, surface pro has pen from the initial model, and i wouldnt compare surface pro or galaxy book to ipad, because these are full x86 desktop capable machines and ipad is just a mobile os that run only a...
ADVERTISEMENTS