Average Gio
Samsung Galaxy Gio S5660 review: Average Gio
Final words
The Galaxy Gio is part of the new Samsung midrange along with the Ace, the Mini and the Fit. All these gadgets have a similar objective – offer the all round Android experience within budget. The Ace and the Gio are obviously cast in the same mold. No doubt the weaknesses are shared too. With dismal video recording and lack of DivX support, the Gio isn't a media-centric device. But if you know it up front, this is an easy phone to enjoy.
The Galaxy Gio is nothing out of the ordinary but will certainly play a part as Samsung need to have enough depth to successfully compete against both droid and Symbian midrangers. The Galaxy Ace tops the list with a bigger screen and Gingerbread. But if you don't need the latest software and won't fuss over screen size and camera, the Galaxy Gio may be just the thing you are looking for. We shouldn't forget its cheaper siblings either – the Galaxy Mini and the Galaxy Fit.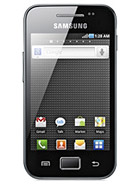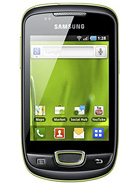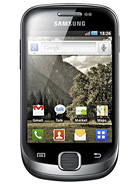 Samsung Galaxy Ace • Samsung Galaxy Mini • Samsung Galaxy Fit
If we're to look elsewhere, LG are already having a successful franchise with the Optimus One. It costs the same as the Gio, has similar screen and camera, but is powered by a 600MHz processor. The Gingerbread update should be around the corner though.
The year old HTC Wildfire is running Android Froyo with the in-house Sense UI on top. It's got a slower processor and lower-res screen, but looks more stylish than the Samsung Galaxy Gio.
The Sony Ericsson XPERIA X10 mini is a nice little phone with a 2.55 inch QVGA display. Size alone makes this one a head-turner but the deal-breaker is the outdated Android v2.1 Eclair.
In the Symbian corner, the Nokia C5-03 is a low-price phone with some high-speed connectivity and free navigation.
The Samsung Galaxy Gio S5660 is one notch down the ranks compared to the Galaxy Ace but has a sensible feature set backed up by good build and simple design that will appeal to many. Your average Android phone – simple and reliable, up for grabs for budget upgraders and smartphone beginners.