We just received an anonymous tip with what seems to be an official poster of the upcoming Samsung Galaxy S10e - the most affordable of the three S10s that are about to come out in just two days.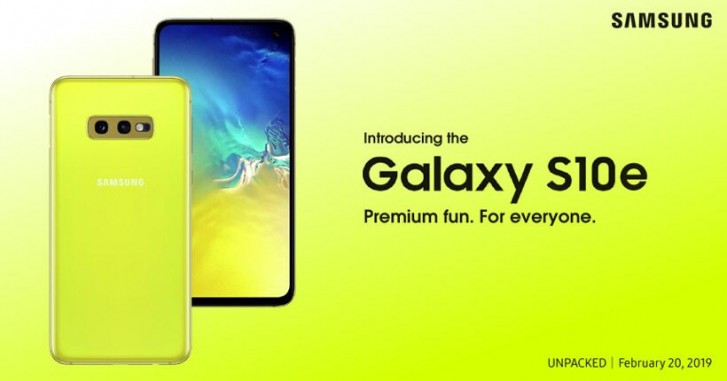 Unfortunately, the poster doesn't reveal anything we didn't already know but it does confirm the existence of a yellow Galaxy S10e. The slogan is "Premium fun for everyone" further solidifying the rumors that the S10e will undercutting the price of its siblings in a similar fashion to Apple's iPhone XR.
Just two more days until the official unveiling, so stay tuned.
Thanks, Anonymous tipster!
V
Funny how Apple or Samsung pretengs XR and 10e are cheap, and for everyone. Fact it cost more than other companies flagships. Say no to Samsung or Apple, vote with your wallets, we no need overpriced phones, stop this stupid trend!
You can find it yourself, typing Yellow vest or Yellow jacket.