The Samsung Galaxy S20 Ultra is now available in White in Europe as well, following its debut in China. The color is officially known as Cloud White.
Here it is on Samsung Germany, priced at €1,150 (same as the other colors). There is a limitation you need to be aware of, this color is only available for the 12/128GB version. If you want the 512GB storage, you have to go with the Black version.
This is similar to the deal in China where it sells for CNY 10,000 with 256GB storage (the 512GB model comes in Grey only).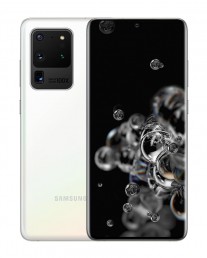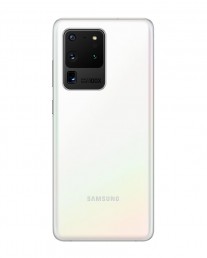 Samsung Galaxy S20 Ultra in Cloud White
For now at least, those are the only two locations that seem have it, it's nowhere to be seen in North America and most of Europe, not even in South Korea.
The smaller S20 and S20+ are also available in Cloud White, but only in select regions. For example, in Spain the Galaxy S20+ Cloud White is an online exclusive. Italy has both the S20 and S20+ in white, but not the S20 Ultra.
Of course, the smaller models have many other colors to choose from while the Samsung Galaxy S20 Ultra is up to a grand total of three color options (the other two being Black and Grey).
?
2 month from now true that.