Samsung Galaxy S22+ and S22 Ultra's 45W charging doesn't really make a difference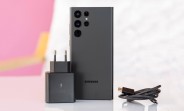 Samsung's Galaxy S22 series finally brought an increase in charging speeds after being left in the dust by most Chinese competitors. The two larger members of the new Galaxies S22 lineup claimed to offer 45W wired charging speeds while the vanilla S22 retained the 25W of its predecessor.
The industry has been moving at a fast pace when it comes to charging speeds in the past few years. You can get a midrange phone from competitors with 65W charging while flagships from brands like Xiaomi and vivo have already crossed the 100W threshold. So while 45W isn't a big deal it's at least a major step forward. Plus, a valid point can be made that the tradeoffs in battery capacity aren't worth the few saved minutes after a certain point.
Alas, even those 45W turned out to only exist in marketing materials, so it wouldn't matter.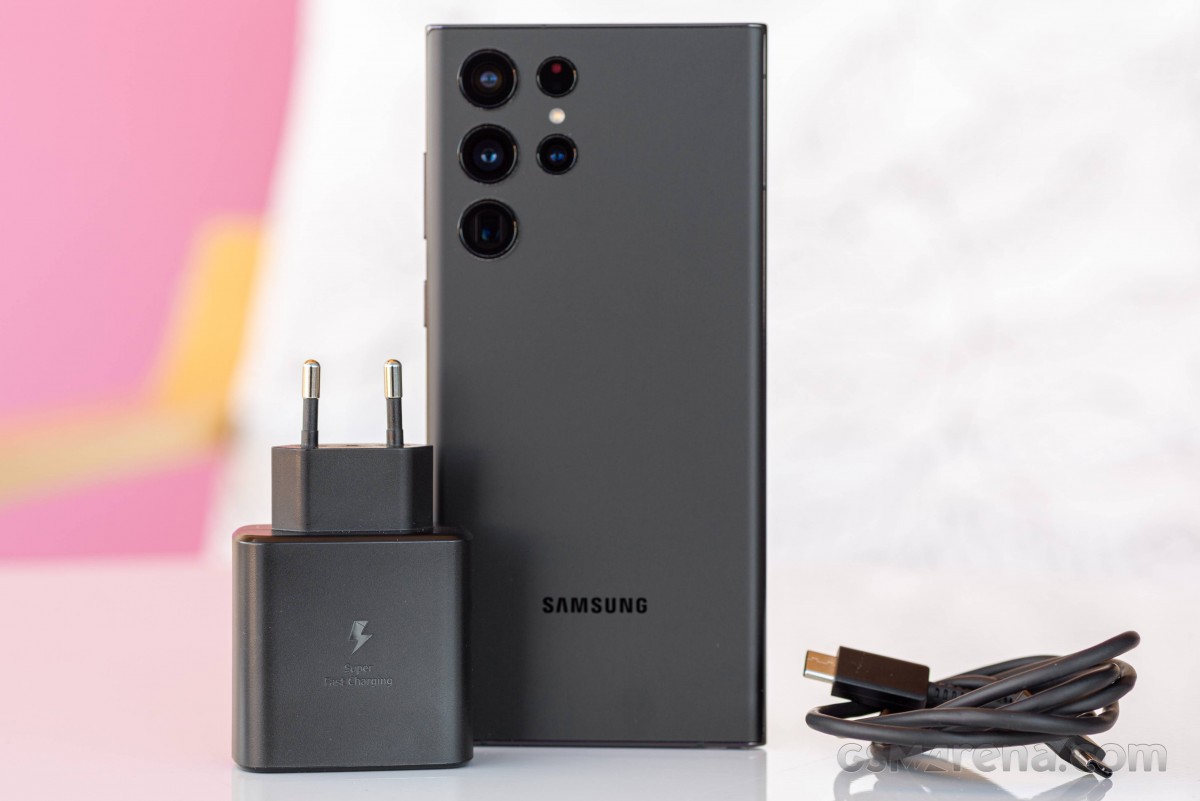 So how do the brand new S22+ and S22 Ultra fare in terms of charging speeds? Our review team put the pair through our charging tests using three chargers – original Samsung 45W and 25W chargers as well as a third-party 65W PD charger for good measure. Note that the two Samsung chargers support both power delivery (PD) and programmable power supply (PPS) standards while the third-party solution is only PD certified. Let's examine.
We can see the Galaxy S22+ reached a 62% charge after 30-minutes with the 25W Samsung brick and a mere 64% when using the 45W one. What about the S22 Ultra you ask? That one reached a 61% charge after 30 minutes on the 25W charger and 60% with the 45W brick. Our third-party 65W PD charger managed to fill up the Ultra's battery to 65% during the same time, but those results are all within the margin of error.
30min charging test (from 0%)
Higher is better
Samsung Galaxy S22 Ultra (65W PD, no PPS)
65%
Samsung Galaxy S22+ (45W)
64%
Samsung Galaxy S22+ (25W)
62%
Samsung Galaxy S22 Ultra (25W)
61%
Samsung Galaxy S22 Ultra (45W)
60%
A full charge on the S22+ from 0% took 1:01 hours with the 45W charger and just one minute longer with the 25W one. A full charge starting from 0% on the S22 Ultra with the 25W charger took exactly 1:04 hours while the 45W brick accomplished the task a mere 5 minutes quicker at 59 minutes. The 65W PD third-party charger took 1:02 hours.
Time to full charge (from 0%)
Lower is better
Samsung Galaxy S22 Ultra (45W)
0:59h
Samsung Galaxy S22+ (45W)
1:01h
Samsung Galaxy S22+ (25W)
1:02h
Samsung Galaxy S22 Ultra (65W PD, no PPS)
1:02h
Samsung Galaxy S22 Ultra (25W)
1:04h
What does this mean? Well, Samsung's 45W charging rate claim is outright misleading when even paired with the original Samsung charger it does not offer any real tangible benefits in terms of charging times over the 25W solution.
To make matters worse, Samsung was in the exact same position with the Galaxy Note10+ back in 2019. The company then dropped the claim of 45W charging on the Note 20 Ultra. Having reinstated it with the S22+ and S22 Ultra we thought it has learned from its mistakes and got it right this time. Alas, once again the specs sheet writes checks that the real life performance can't cash.
There are two important takeaways from this. The first is that if charging speeds matter to you the Galaxy S22 series will be just as disappointing as the Samsung flagships that came before them. Much like it has been for the past two years, you'd need an hour to get a full charge.
The second one is that if you do end up getting the S22+ and S22 Ultra there's no point splurging the official retail price of $50/€50 on the 45W Samsung charger. The 25W brick will literally work just as well for just $20/€20.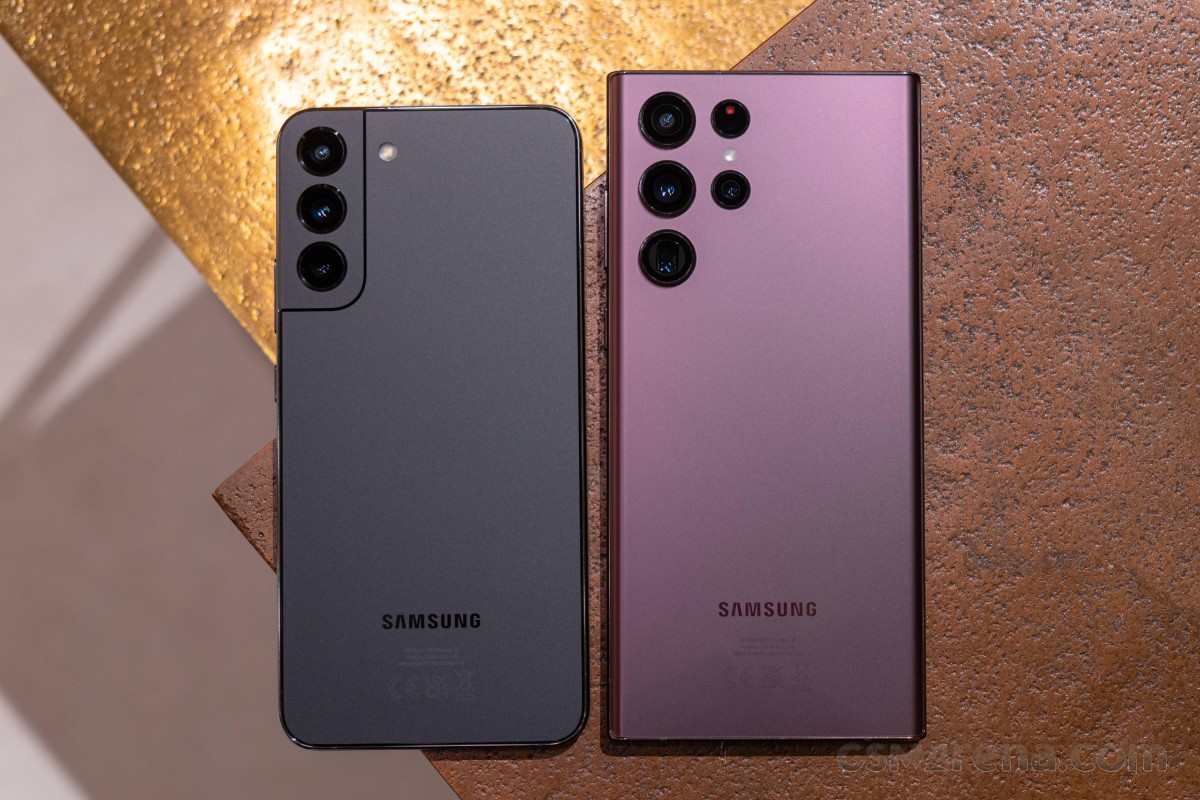 Our full reviews on the Galaxy S22 series are coming in soon so expect more details on charging and just about every other aspect of those phones.
J
Try running a bench mark/something demanding while charging. I agree it appears the specs are a lie. If the phone can still charge in an hr while running a game there may be some advantage to the extra power.
?
Plenty of reviewers around the world have duplicated this result. Claiming it's a config thing is hilarious
?
Very valid point we have here.
ADVERTISEMENT