Still camera
Labels can be deceptive - the Samsung Galaxy A5 (2016) boasts a 13MP camera with OIS while the Galaxy S7 has a 12MP camera with OIS. You'd think they are fairly similar, but Samsung broke new ground for the flagship S7 camera.

The new sensor is geared toward low-light shooting with large pixels (1.4µm) behind a bright aperture (the widest yet at f/1.7). The Dual Pixel autofocus promises fast and accurate locks and it delivers - it works better than the Laser AF solutions other phones use.
The Galaxy A5 (2016) is no slouch, though. Its aperture is f/1.9, same as the Galaxy S6, and it does have Optical Image Stabilization, which is another way to improve low-light performance.
The camera interface is quite similar between the two phones, though the S7 has a more capable Pro mode. The A5 only lets you adjust ISO, Exposure compensation and White balance, while the S7 also gives you the more important controls - manual focus and shutter speed.
While the Samsung Galaxy S7 lost its crown as the best mobile camera, it still reigns supreme in the Galaxy lineup. Its photos are highly detailed (though at 100% magnification you'll notice the heavy sharpening), colors are accurate and the dynamic range goes a long way.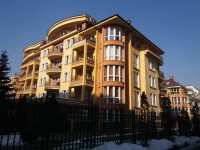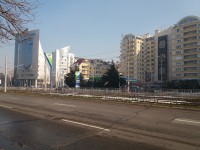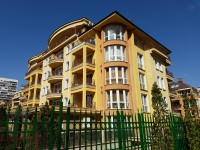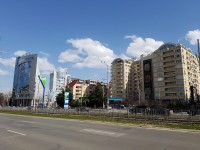 Camera samples: Galaxy A5 (2016) • Galaxy S7
The Galaxy A5 (2016) photos are slightly noisier but the bigger problem is that they don't have as much detail as the S7 shots. The dynamic range is quite good as are colors. Shot-to-shot time is okay at first, but if you take many photos in a quick succession the A5 camera will slow down.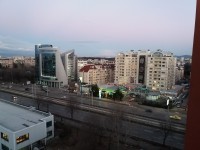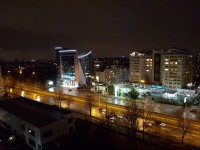 Low light: shot at dusk on the A5 (2016) • Full-on night shot from the S7
The HDR mode on the Galaxy S7 produces natural looking images while salvaging detail from both highlights and shadows. A5's HDR mode is more limited and doesn't cut it in particularly difficult situations.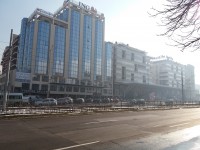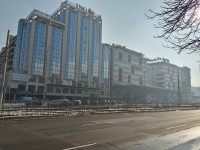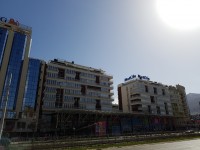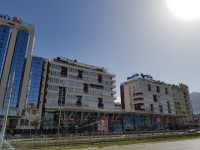 Galaxy A5 (2016): HDR off • HDR on • Galaxy S7: HDR off • HDR on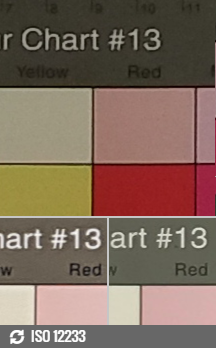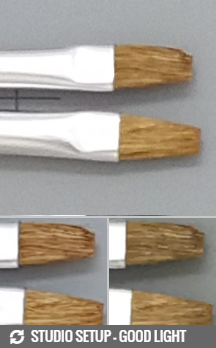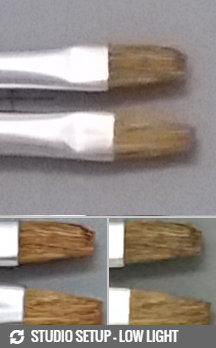 Samsung A5 (2016) vs. Samsung Galaxy S7 vs. Apple iPhone 7
Cheaper, but just as good? No, but an argument can be made for "good enough." We miss the speed and accuracy of the Dual Pixel AF and we enjoy the greater detail of S7 photos, but the A5 (2016) remains competitive.
Video camera
This is where the Galaxy A5 (2016) camera falls behind - it tops out at 1080p/30fps video, meaning you don't even get 1080p/60fps and (obviously) no 4K.
If we level the playing field by switching to 1080p/30fps, the image quality is actually fairly similar - the video is sharp, the colors are good. The S7 videos are slightly sharper and have better dynamic range. Its videos sound better too - it has high-quality mics that record 256Kbps audio.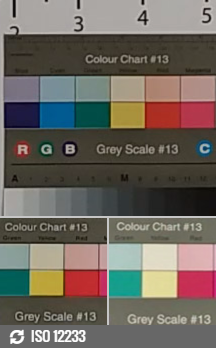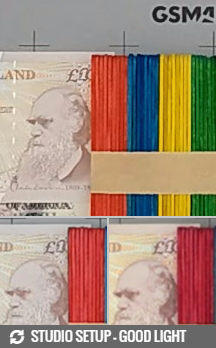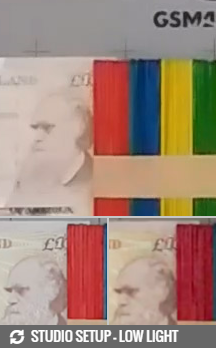 Video quality comparison: Galaxy A5 (2016) and Galaxy S7 in 1080p
It's not all perfect, though, we noticed that the Galaxy S7 tends to focus hunt when shooting in 1080p/60fps (the focus is much more stable in 1080p/30fps).
Still, you'll probably be shooting in 2160p mode, here's the massive difference in resolved detail that makes.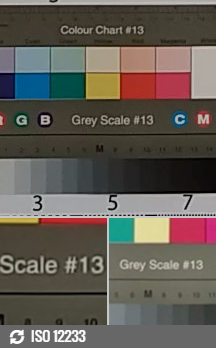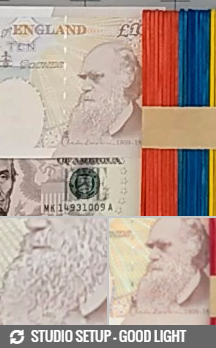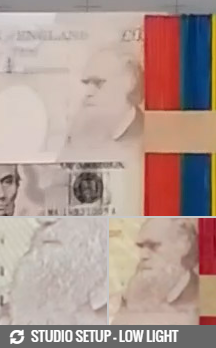 Video quality comparison: Galaxy A5 (2016) 1080p and Galaxy S7 2160p
Cheaper, but just as good? No, even if you never stray from the good ol' 1080p/30fps, you'll get better image quality with the Galaxy S7.
Selfie camera
Both phones have 5MP cameras for selfies, with the Galaxy S7 again having the brighter aperture - f/1.7 vs. f/1.9 (here, the A5 again matches the previous flagship, the S6). Still, in broad daylight, the two cameras produce comparable shots - sharp, in focus and with good colors, but the dynamic range is not the best.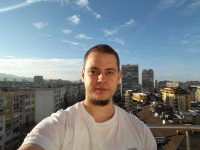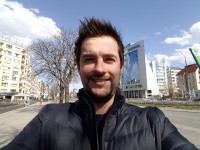 Selfie samples: Galaxy A5 (2016) • Galaxy S7
If you want to do a video selfie, the S7 can shoot QHD videos (that's 1440p), while the A5 is capped at 1080p.
Cheaper, but just as good? Yep, photo quality is very close and while 1440p videos will look better on a 4K TV, the difference isn't as huge as it was for the main camera.
Conclusion
We had hopes that the Samsung Galaxy A5 (2016) can be the phone for people who want a quality handset but are tired of the upgrade treadmill that brings a new flagship each year, always loaded with (allegedly) "must-have" features.
And to some extent we think that it does - it terms of design and screen quality it sticks very close to the more expensive Galaxy S7. When it comes to premium gadgets, we eat with our eyes and a good chassis and screen are the two things that stick out the most.
The A5 also offers great battery life - it can outlast many flagships, including the S7 and it's quick to charge back up.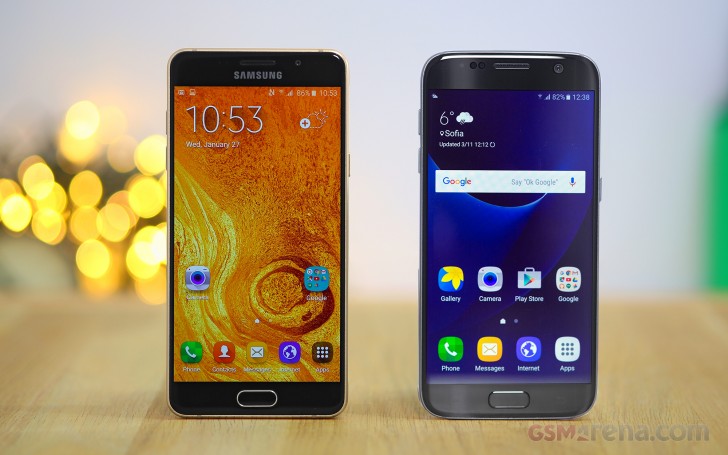 If we stick to the eating metaphor, then buying a flagship is equivalent to binging - you may not need wireless charging, but it looks good so why not. The Always On Display is one of those treats that may not be must-haves, but we'd be unwilling to skip over. Waterproofing is another perk that we like having, even if we instinctively keep our electronics away from water.
The chipset and camera are bigger arguments in favor of splurging for the Galaxy S7 - even if you are not into gaming, websites become heavier each year. And if you do game, the S7 can get you into VR with a headset that is often discounted (assuming you didn't get it for free in some bundle).
In the end, the Galaxy A5 (2016) isn't quite what we were looking for in our "Cheaper but just as good' series. Yes, it's a great buy at its price, but if you were looking for an alternative to the Galaxy S7 at a lower price, this one can't stand its ground against the flagship model.