Samsung launched the Galaxy S9 and the Galaxy S9+ at the end of February. TechInsights analyzed how much different components and manufactiring cost for the Plus version and reached a price of $379, which is $10 more than the Galaxy Note8, making the S9+ the most expensive Samsung smartphone to build so far.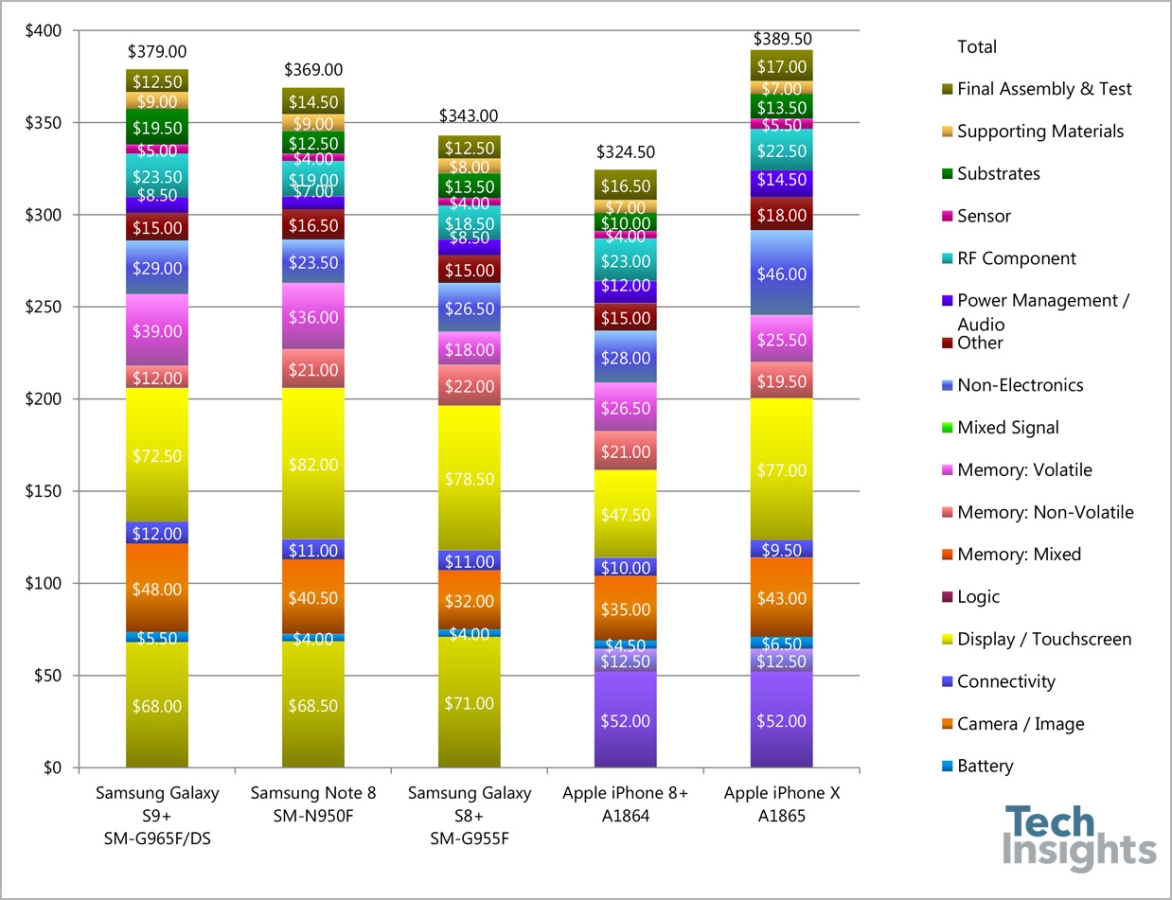 The analysis compares the Galaxy S9+ (global version), the Galaxy Note8, the Galaxy S8+, the iPhone 8 Plus and the iPhone X. Of all these phones, only the Apple flagship is more expensive to produce with a total cost of $389.50, just $10 more than the new Samsung device.
Looking at prices for different components, the Exynos 9810 chipset contributes $68, while the Super AMOLED panel is estimated to cost $72.50. Other expensive parts are the camera, the memory, and non-electronics, which is mostly the glass sandwich shell of the phone.
The $379 price is just the manufacturing cost. This means it doesn't include other expenses like research and development, marketing, distribution and taxes.
D
You miss the point. The cost of developing touchwiz is nothing compared to developing and managing iOS. Samsung is a manufacturer! It's a separate business. They can make profit just by selling components to other companies (ram, memory, display, cam...
D
"Developing an OS isnt as costly as manufacturing high quality hardware components." So? Apple uses low quality hardware components? Both use high quality hardware components. But only one of them has their own operating system. We already both know ...
D
AKG are accurate, but Honor ones are more punchier and deeper
ADVERTISEMENTS