Usually, benchmark tools listings are used to spot newly and still unreleased devices and perhaps unearth some of the key specs like chipset, RAM, screen, camera, etc. This time around, however, a GFXBench listing tells us that Samsung, or at least someone, is testing the Galaxy S9+ with Android 9.0 Pie.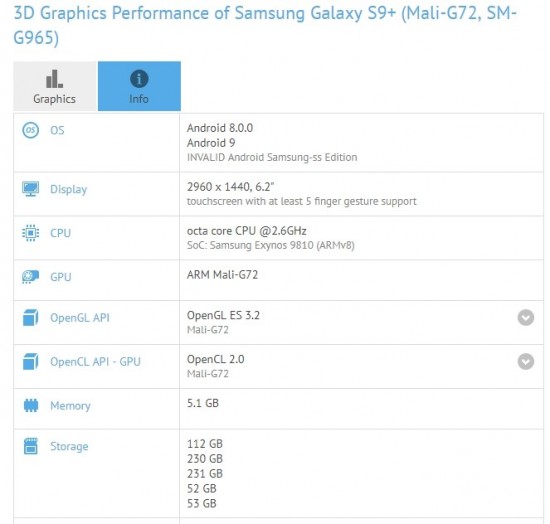 According to the report, the device is running the latest version of Google's mobile OS and an "invalid Android Samsung-ss Edition" software on top. Probably Samsung's Experience UI that's currently unrecognizable by the benchmark app.
Anyway, there's nothing else we could gather from the report but since Samsung has been pretty silent about the Android Pie release schedule, every bit of information is welcome. At least, it serves as a reassurance that Samsung's developers' team is working on the new software version.
Comming soon expect Android 9 maybe a Q2 2019 or even Q3 is possible its Samsung and they as always dont care.
C
PS And the Lee family has two beautiful Daughters, Seo-hyun Is very pretty. keep the spirit alive.
I honestly hope they listen to you, but the biggest reason why I think they'll have to is because of Huawei. They're really gearing up, and is been a long time since somebody other than Apple scared Samsung. You are right that they have to start adap...
ADVERTISEMENTS