The latest 'stability' update for the international Samsung Galaxy S III no longer lets you search your local data (such as contacts and media files), due to legal pressure from Apple.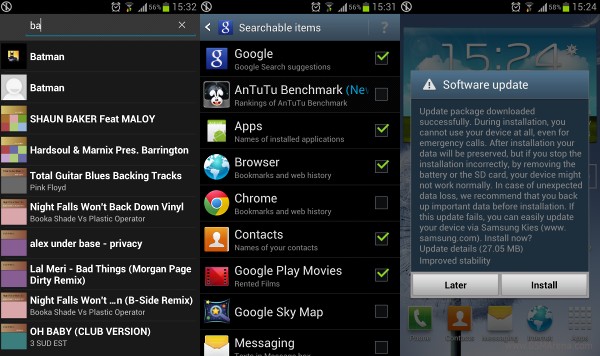 This comes after a similar patch removed universal search functionality from the Sprint and AT&T variants of the Galaxy S III in the US a couple of weeks ago. The driving force behind the downgrade is the search feature patented by Apple was found to be violated in Samsung's Galaxy Nexus, which, as you'll recall, was temporarily banned from sale in the US because of this.
It is a bit of a mystery why Samsung has decided to remove this feature on the international version as well, since Apple have yet to pursue any patent infringements overseas, but it's most likely a preventative measure by Samsung, who don't want to impede the S III's stellar sales record.
This update does not necessarily mean that we've seen the last of local device search on the S III, but until Samsung finds an alternative, know that the latest firmware version – XXLG6 – does away with this functionality.
V
Don't you think patenting is leading to monopolistic practices ?
?
Bwahahahahahahaha! Nice try! LMAO! Not to mention the F700 had the look before Iphone did. Iphone made it out less buggy at first but F700 was announced and worked on for over a year prior.
ADVERTISEMENTS