Samsung Gear S2 by de Grisogono is blinged up with diamonds, rose gold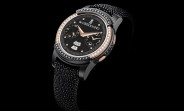 Samsung certainly loves to put out blinged up versions of its various gadgets from time to time, and the latest device to get this treatment is its newest smartwatch. The Samsung Gear S2 by de Grisogono is a limited edition version of the wearable, which comes with more than 100 white and black diamonds, rose gold, and a black galuchat bracelet.
The diamond-set rose gold bezel still rotates in order to function as a navigation aid in the smartwatch's menus, just like the non-diamond-set one does in the vanilla Gear S2.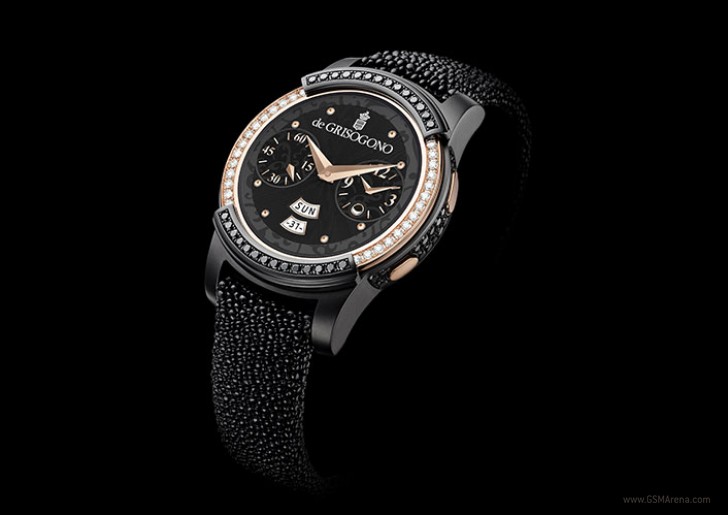 Pricing hasn't been announced because this is one of those if you have to ask, you clearly can't afford it situations. The Gear S2 by de Grisogono will become available this summer and will be sold through Samsung's retail outlets as well as de Grisogono's.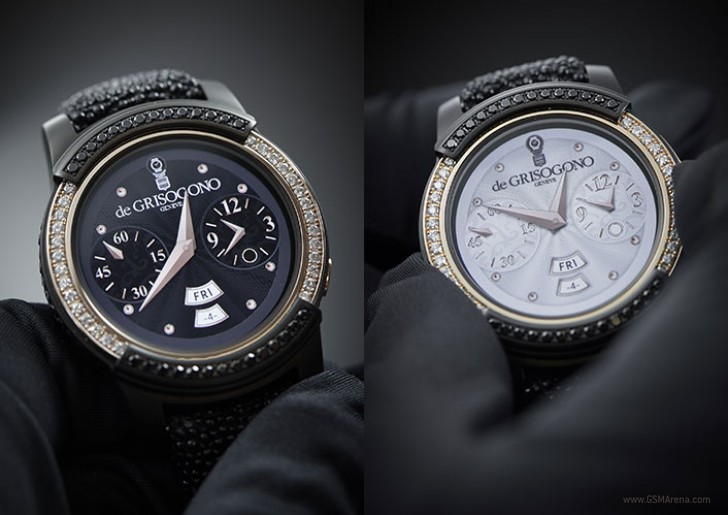 As you may have expected, nothing about the internal hardware of the watch has changed. It comes with the same specs as the normal, no-bling version. It has the same 1.2-inch 360x360 Super AMOLED touchscreen, Exynos 3250 Dual chipset with a 1 GHz dual-core Cortex-A7 CPU, 512 MB of RAM, 4GB of storage, Wi-Fi, Bluetooth, NFC, heart rate monitor, and 250 mAh battery. It runs the Tizen wearable platform.
D
Everything looks fine, except the battery life. Who the Hell would pay that much for a watch that wouldn't last for 3 days?! I'd rather use this amount to pay Samsung to make me a watch that lasts for a month!!
C
That diamond-encrusted rotating bezel looks gorgeous !
?
Definitely looks better than Apple's $10,000 watch.