Samsung is about to announce its next flagship the Galaxy S9, and a new fast wireless charger is expected to come along. According to a leaked user manual, the new pad will have two charging coils and will support fast charging up to 9V/1.67A, 9V/2A or 12V/2.1A.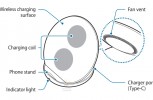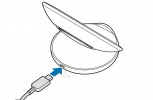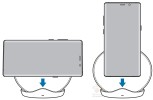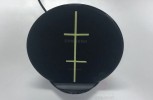 Renders & leaked image of wireless charger
The charger is similar to the current standing pad - it has a USB-C on the back for power input and a fan on the back to dissipate the heating from all the Qi charging. There is also an indicator light with various modes for better access. Red means charging, green means ready, flashing light means error.
Covers and cases also leaked, once more confirming the dual-cam setup on the back of the Galaxy S9+. The protective accessories will include Hyperknit and Alcantara cases and a protective standing cover with MIL-STD-810G compatibility.
p
Terrific. Great addition. I wish more phones had it. Any phone with no headphone jack should always have wireless charging, to limit wear on the usb port.
Yep. but the reciever is embedded INSIDE the phone already.
ADVERTISEMENTS