A Burgundy Red Samsung Galaxy S8 first appeared in a video teaser and then industry sources confirmed its arrival date. Today Samsung officially launched the new color option in South Korea, which will be followed by select markets.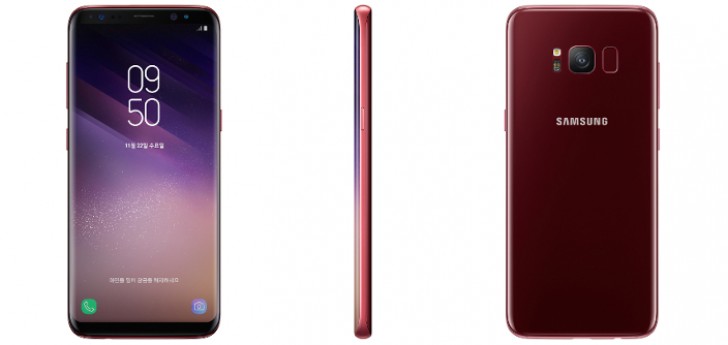 Samsung says the "new luxurious hue accentuates the elegance of the Galaxy S8's ergonomic glass and metal form, creating a seamless and refined aesthetic that will resonate with a wide range of tastes."
This is the seventh color option after the initially launched Midnight Black, Orchid Gray, Coral Blue, Arctic Silver and Maple Gold that were followed in the summer by Rose Pink.
D
this burgundy red color is currently not available in india.. so I am just hoping Samsung launches it soon in india..
b
im sorry what??? I cannot understand the words you said
D
hope this burgundy red color option soon be available in India.. do let know if there are any news about this color launch in india.