Samsung pushes another update to address Galaxy S20 FE touchscreen issues
Last month, Samsung sent out two updates for both 4G and 5G variants of the Galaxy S20 FE that aimed at fixing a touchscreen issue that was affecting some users of the phone. Before any fixes were issued, the phone would register ghost touches and jittery movement when scrolling or zooming. A new update is now rolling out for the Galaxy S20 FE, but initial reports of the update – which mention the touchscreen issues in the changelog – still don't fix the issue entirely.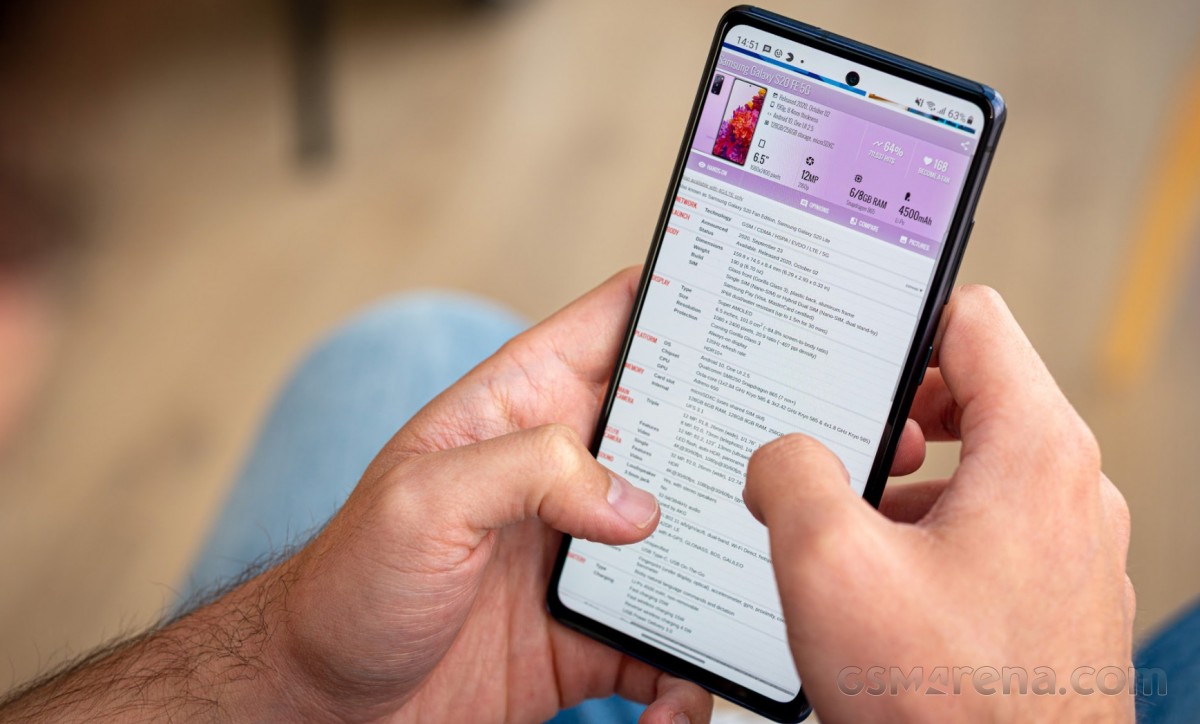 The update's build number is G781BXXU1ATK1 and the new firmware began rolling out this week. One of the bullet points in the changelog mention that "The stability of Touch screen has been improved". According to Reddit user ingongingong, the "jittery scroll still happens, but less often". The user also cite that the issue when pinch-zooming in or out "still happens, but its smoother and better".
Some users in the Reddit thread suggest this could be a hardware issue, not fixable by software updates. User NicoToscani71 writes: "It was noticeable from day one. I couldn't figure out why 120Hz screen looked like it was having a minor stroke when scrolling […] I was getting so many more typos using G-Board than on my Note 9. The two updates have made very minor improvements, but I still want to throw this POS out the window at least two or three times a day."
A hardware issue would require the company to recall the phone. Although Samsung knows a thing or two about recalling a phone, the company might simply choose to let customers live with a slightly malfunctioning touch screen. If you're experiencing this issue leave a comment and let us know whether the update fixes it or just minimizes it.
E
Have 2 of these phones s20 ultra fe 5g and both are screen glitch problems. Not happy, been a loyal Samsung guy forever
M
Oh no, after reading this issue I am afraid I will not enjoy my online classes because I just bought one and my s20 fe is coming in a week. What happened to samsung company huhu
ADVERTISEMENTS