The trustworthy @evleaks tipster has delivered yet another interesting rumor. Apparently Samsung is working on a SM-G870 model, which should be released as Galaxy S5 Active.
The Galaxy S5 flagship was announced at the MWC in Barcelona last month. It features a top-notch hardware and is dust and water proof, so lots of people decided the Active version is probably retired.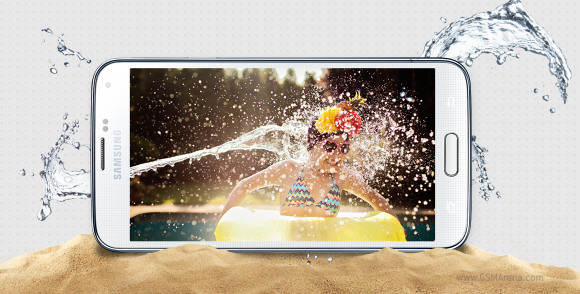 Well, if @evleaks is right, then we are getting an Active version of the flagship after all. We are not sure if Samsung will just upgrade the water resistance, but it may as well add some military certifications such as impact resistance or MIL-STD-810G certification - that's salt, dust, humidity, rain, vibration, solar radiation, transport and thermal shock resistance.
Evleaks suggest the phone will launch on AT&T and Sprint among other carriers later this year.
D
Galaxy S5 includes an active model itself and this model is useless unless u dont live in Chernobyl :D
K
It would be interesting if it is different from the S5 and if it is real flagship and not just same old story, but knowing Samsung it is not probable
F
New model again!? Oh, come on, Samsung!!!