Samsung's YouTube competitor Milk Video, which was launched back in November last year, is shutting down. According to the South Korean company, it will pull the plug on the service in the month of November.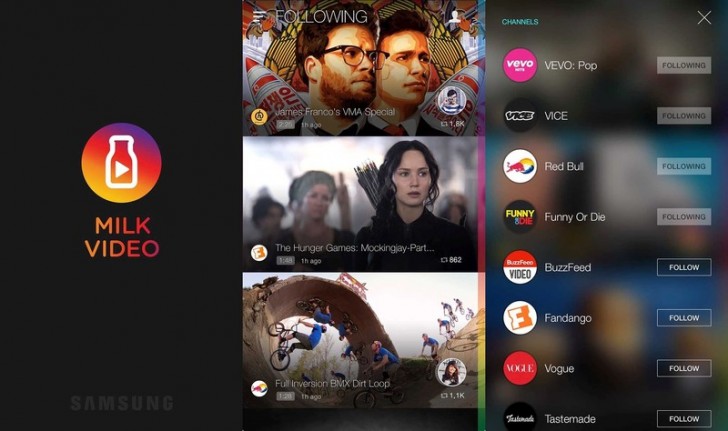 "While we remain committed to providing premium entertainment services, we have decided to end support for the Samsung Milk Video app as of November 20, 2015," the company said in an announcement on Google Play.
The announcement comes just a few months after Samsung reportedly laid off a substantial number of employees (said to be around 15% of the total strength) at the company's unit which works on Milk Video and Milk Music services.
K
Nope. Never heard of it until now. So okay, back to your phones...
?
Never even knew this app existed. I only seen Milk Music which the ads keep popping up in websites telling me to install it. Good choice to get rid of unused app. Next, get rid of the Samsing Galaxy Life app. I hate it. Get rid of Touchwizz too. I pr...
O
Realy samsung had a video service??
ADVERTISEMENTS