Two new notebooks have become official today during Samsung's CES press event. They are both part of the company's most high-end 9 series, and they share the same design and two color versions: Iron Silver and Modern Pink. They will be out in "select markets" in early 2016.
The smaller model has a 13.3-inch 1080p screen, 4 or 8GB of RAM, a 128 or 256GB SSD, a 720p webcam, two USB 3.0 ports, micro HDMI, mini Ethernet, mini VGA, a 3-in-1 card slot (SD, SDHC, SDXC), and a combo headphone/microphone jack. Its dimensions are 313.8 x 218.5 x 13.4 mm, and it weighs just 840g. It runs Windows 10 and has CPU options up to an Intel Core i7. Battery life is claimed to be up to 10 hours on one charge.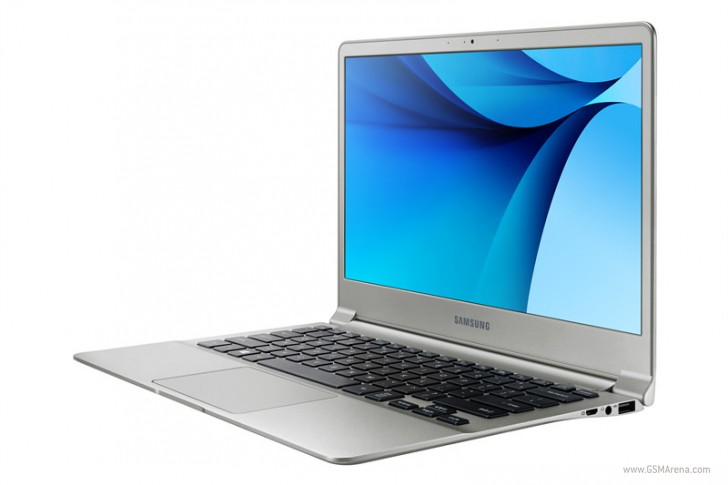 The bigger 15-inch laptop has the same resolution, RAM, CPU, and storage amount choices, and the same camera. It does however sport one USB Type-C port, along with two USB 3.0, an HDMI connector, mini Ethernet, a microSD card slot, and a combo headphone / microphone jack. This notebook measures 346.5 x 236.8 x 14.5 mm, and it weighs 1.29kg. Its battery life is said to be up to 12 hours on one charge, and its built-in quick charging feature will let you fully charge it in only 20 minutes.
Both devices have Underwriters Laboratories certified ergonomic keyboards, low-reflective screens with "superior brightness", as well as some enhanced security features like Security Cam which uses the webcam to take photos and send them to a predefined email address in case of theft. And Pattern Log-in, Secret Screen, and Record Block will apparently help you protect your private files and info.
D
Yes, I do read and the headline clearly says 13.3 and 15-inch, not only 13.3. Either way, 256GB SSD and 4gb RAM max is ridiculous in 2016. Take DELL, Microsoft and other brands that make notebooks with much better specs at the same screen/size an...
M
Seriously, you need to read up on battery life performances
C
Well the initial law suit started since Samsung: "fashions their devices like Apple devices; and in turn, customer think they are purchasing Apple devices, when they are not." THAT is a ridiculous reason, and I'll-be-a-monkey's-uncle, it stood in c...
ADVERTISEMENT