Samsung will release the two Galaxy Tab A tablets in the US market on May 1. Both the Galaxy Tab A 9.7 and the Galaxy Tab A 8.0 were first introduced at an event in Russia last month, and since then we've heard that at least one of them is headed to Germany in May.
And now the US officially joins the list of countries in which they will be available. Both tablets are supposed to go up for pre-order at Samsung's online store and major retailers later today.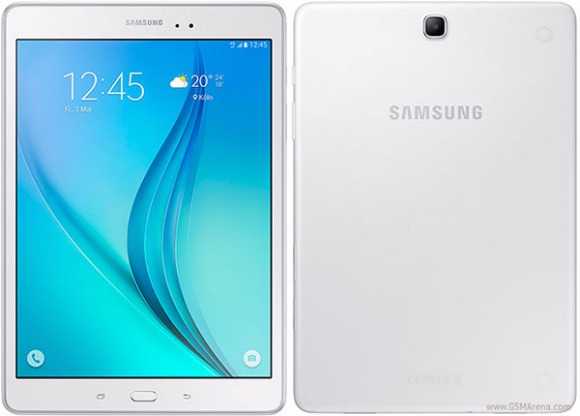 As for pricing, if you're interested in the smaller Galaxy Tab A 8.0 you'll have to shell out $229.99, while the bigger Tab A 9.7 will set you back $299.99. As you may have gathered, the former comes with an 8-inch touchscreen, while the latter has a 9.7-inch display.
Both tablets will be available in white, Smoky Titanium, and Smoky Blue. A special edition 9.7-inch Galaxy Tab A in Smoky Titanium will be bundled with an S Pen stylus for $349.99, and this will be out on May 17.
The prices are affordable because on the inside these are midrange tablets at best. Their distinctive feature is the 4:3 aspect ratio used by their displays.
Both have the same 1,024x768 resolution, and and they both sport a 1.2 GHz quad-core processor, 1.5GB of RAM, a 5 MP rear camera and a 2 MP selfie unit, Wi-Fi, Bluetooth, GPS, and they run Android 5.0 Lollipop. The Tab A 8.0 has a 4,200 mAh battery, while the 9.7-incher comes with a 6,000 mAh cell.
?
if it wasn't for the resolution, this be a nice buy... I owned a Nexus 9 and I'm loving the 4:3 ratio..
D
You have to understand between flagships and entry-level devices is different.. these tabs are cheap and so is the specs, they are for uaer who wants cheaper tabs..if you want a QHD tab than theres Galaxy Tab S series..
A
I wonder whether these tabs will ever make it to the Nigerian market. If they do, then I will certainly buy my first tab this year. Please does anyone know were I can get this piece of information?