Screen protectors on Amazon are perhaps not the most trusty source, but here's another clue that the Huawei P20 Pro will have a notch on its screen. The cutout is tied to the trend of shrinking bezels as the other solution – putting the earpiece under the screen and moving the selfie cam to the bottom – isn't great.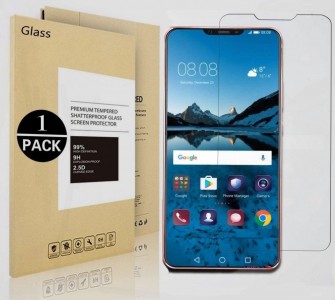 A screen protector with a notch for the Huawei P20 Pro
The notch isn't the only way the upcoming Huawei flagship will resemble the iPhone X, the company is working on its own implementation of 3D scanning for FaceID and animoji. Where the P20 will one-up the Apple product is in the number of cameras on the back – there will be three of them, according to rumors.
The notch looks better on this
Or Huawei just copied crapple.
Damn..... This company really has no self integrity, even copying apples ugly notch....