Apple is currently running a promotion under which it is offering around 100 iOS games and apps at "new low prices," most of which are under $1.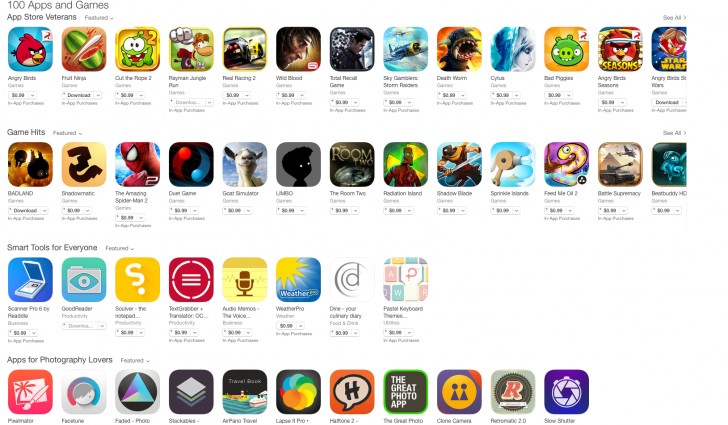 Some of the games and apps on offer include Pixelmator, GoodReader, The Room Two, Rayman Jungle Run, Badland, Real Racing, Angry Birds, Goat Simulator, and Faded. If you aren't already aware, most of these apps usually sell for $3 or more.
There is currently no information on how long the promotion will last. So, if you are interested in taking advantage of the discount, you better be quick.
M
Your guys comment are more than like the ads, Freakin annoying
?
I know right. Kids these day so idiotic. They pay money to get rid of ads. Where do they think the money goes? It goes to the ads maker. Being fooled into paying ads. That is exactly the purposes of ads; just waiting for some idiot willing to pay to ...
?
I do, and guess what - I use my own filter to block specific ads, the standard non-intrusive ones are fine with me. If you're among the people that believe everything should be ad-free, I'm sure you'll enjoy paying $15 per month to watch a video...