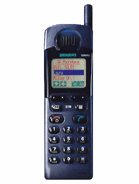 r
it is the bestphone i ever had.ilike it.i have a probleme.i looking for arial for the phone and also a new cover.i can find it any where.where can i find that
i
This is very good product. I have & use it now. Please sent by e-mail manual S10.pdf, due now i use S10 for my operational. I very need this manual.
Regards : idang
M
Fantastic!

Mine is 4,5 YEARS old now, and still works as on the first day!
The description above is wrong, the S10 does NOT have: Alarm, Clock!

There was vibration (with a different battery pack!)

I still love it, it is a mobile, that does, what it should do:

Phoneing even in locations where mobiles from today do NOT find a provider, I AM ABLE to use it.

It is really easy to use (no silly three layered Phone-Books, no fancy games (remember, I want a phone, no Nintendo!)).

Matthias
H
I used to use a Siemens S10 , I live in Hanoi Viet Nam , and how can I buy a new one ?? I like It
j
Hi
I want to use external antenna to improve receiving / transmit condidion. Any recomandation? (Siemens S10)
Do i need to change any settings to make ext.ant work, or is it just plug in cable and use?

m
I have a problem because I forget phonecode in my siemens s10 (loan phone)

m
i am not able to unzip the manual file of siemens S10 please mail the right ver. to me

thanking you in advance

mandar
T
I have got a Siemens S10 mobile, but i need to have more information about it. Could you please send me a manual using the email address I have given.
Thanks in adavance.
Total of 55 user reviews and opinions for Siemens S10.