IDC has published a forecast on the phone market for 2019 and beyond and it expects more tough times. This year will be another year of negative growth for global smartphone shipments - an estimated 1.39 billion units will be moved in 2019, which is 0.8% less than in 2018. The longer replacement cycles and geopolitical tensions were quoted as the reasons for the less-than-optimistic forecast.
On a more positive note, the second half of 2019 is expected to be a turning point with phone shipments returning to modest growth and maintaining it all the way to 2023. Naturally trying to make five-year predictions on a market as dynamic as the phone one is bordering on the absurd, but there might be at least some validity for the shorter term.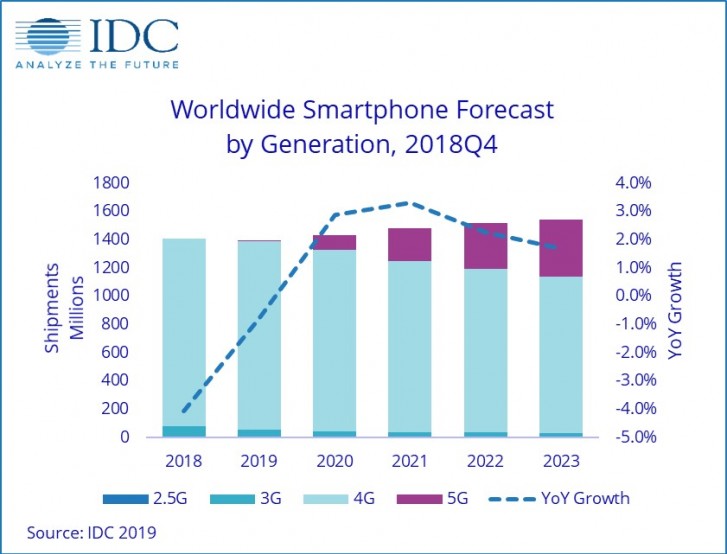 While the buzz around 5G and foldable devices may not be hugely felt in terms of sales in 2019, the adoption will only go up after that. IDC expects that 1 in 4 devices shipped in 2023 will carry a 5G modem.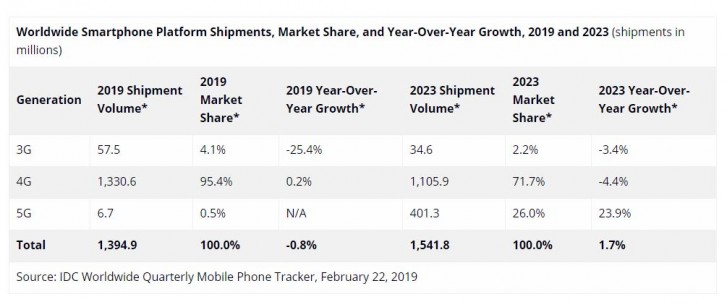 A
Quality in Europe? That's a good one :) Why are they making so many failing cars?
A
10 mbps is the average speed and in night after 8pm speed increases around 15-20 mbps that's the peak speed I get.
M
LG G2 over heated. Galaxy Note 2 over heated. GALAXY S4 Over heated. Galaxy X5 over heated. Please tell me when to stop I have more examples. Like I said ive experienced over heating on all of these devices. So I know what goes on.