Snapdragon 810 proved both its parent company, Qualcomm, and client phone makers in a very tough spot. The company can see the light at the end of the tunnel though and revealed some official info about the Snapdragon 820.
First things first – it will use custom 64-bit Kryo cores, bye bye Cortex. But what the company has revealed is mostly about the GPU and ISP.
The Snapdragon 820 will use the new generation Adreno 530 GPU, Snapdragon 618 and 620 will use 510. All 5-series Adrenos will support OpenGL 3.1 (with 3.2 coming later) and the new Vulcan API. Qualcomm claims a 40% jump in performance along with a 40% cut in power usage. The Adreno 510 GPU should deliver similar improvements over the 405.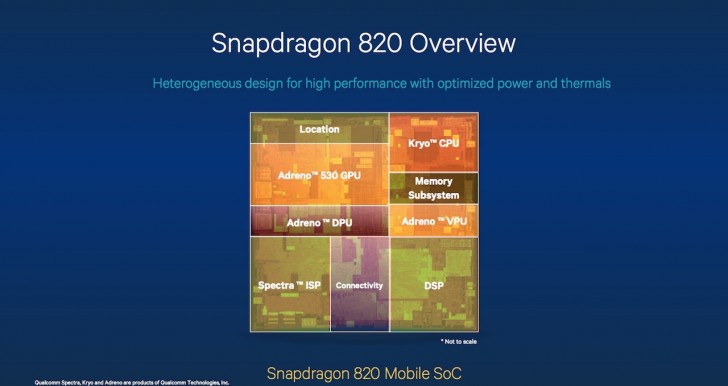 Part of that will come from the new process – not official yet, but we're likely looking at 14nm or 16nm chips (down from 20nm for the S810). Another power efficiency boost comes from a standalone power manager for the GPU.
The GPUs support HDMI 2.0 and up to 4K @ 60fps output, they'll even manage 4K output wirelessly (though capped at 30fps).
Another upgraded part of Snapdragon 820 is the ISP. The Spectra camera Image Signal Processor is to handle small camera pixels better, hybrid autofocus (i.e. added phase detection AF), low-light performance and leaning on the GPU for software "optical zoom."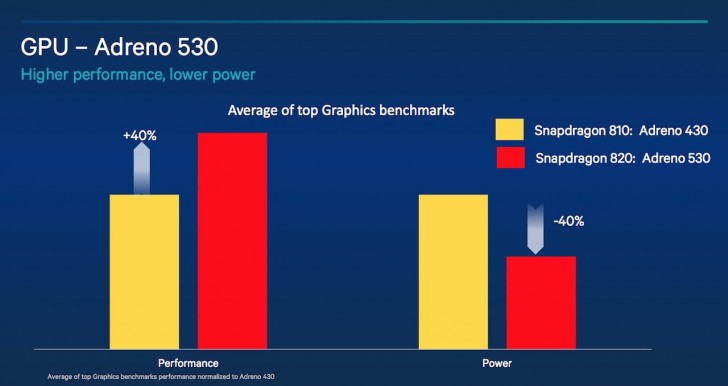 Like the Snapdragon 810, the 820 will feature support for dual cameras on the back. But this time they can have different focal lengths. The ISP and GPU will simulate zoom steps in between both focal lengths to achieve a smooth transition similar to proper optical zoom.
That's the official info for now, there's nothing on the Kryo cores, not even how many of them will be in the S820 (seems like 4 for now). There's nothing on connectivity either, though at this point carriers are well behind even current chipsets in LTE.
Devices based on Snapdragon 820 are expected to be available in 1H 2016.
where are you from? I'm from greece and kruo means cold (ie. cryo here) so I dunno. I'm pretty sure it doesn't mean hot though. They wouldn't do the same mistake.
A
Damn I actually want to launch spaceships from my phone in my back yard Also I want a virtual assistant like Jarvis from ironman So I'm all in for power But yes, i need good batteries too.....
w
lol in ma language cryo means super hot objects. So what can I conclude?
ADVERTISEMENTS