Snapchat's parent Snap launched an intriguing product - sunglasses called Spectacles that record 10-second videos. They were hard to buy but little by little they were made available for limited amount of fanboys. Until today.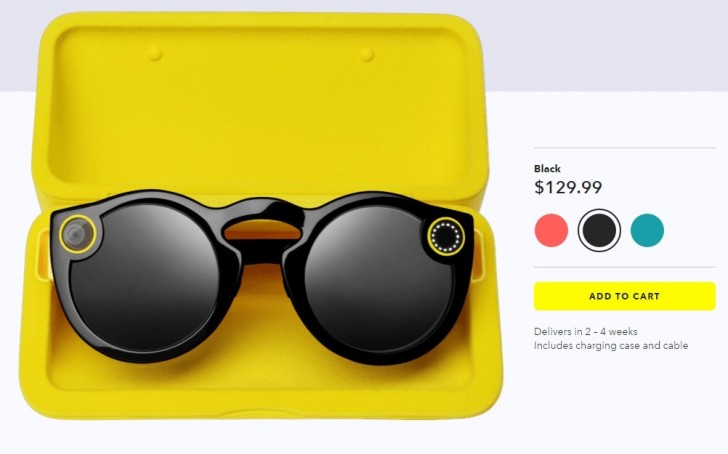 Starting February 20 Spectacles are available at Snapís Online store for $129.99 in three colors - Coral, Black and Blue. The package includes charging case and a cable. Sadly, delivery is 2-4 weeks and the device is currently available only in United States.
The glasses are pretty easy to use - you press a button to start recording a 10-second Snap. A ring of diods starts blinking, indicating that you are recording. When youíre done, Snaps are wirelessly added to your Memories on Snapchat.
When the battery is out, you just put them in the Charging Case and they do their wireless charging magic. The case itself costs $49.99 if bought separately and a cable to power the case is additional $9.99 if you decide to buy it without the Spectacles.
Your welcome, dear! :P
D
Not worth the price, plus - I have Instagram Stories. lol