We've already seen leaked photos of the Sony Ericsson XPERIA X2, but here's something interesting - leaked blueprints. They don't give away much but it raises a few questions. For example, the top and bottom seem to be grills, but are they loudspeaker grills?
At any rate, these seem to be the final blueprints as they look like the leaked photos of the XPERIA X2. It would have been intriguing to see some earlier schematics so we could see the evolution of the design or even alternative designs, but these are quite interesting too.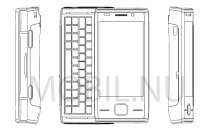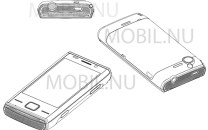 Sony Ericsson XPERIA X2 blueprints
The blueprint don't really answer one of the burning questions - is the screen really OLED? That's the one rumored major upgrade of the X2 that still holds, while the sped up CPU and the 512MB RAM seem to have been refuted.
The 8-megapixel camera with autofocus and LED flash is a sure bet and so is the arch-slider design that we first saw on the Sony Ericsson XPERIA X1. A new version of the X panels is a no brainer but how about that PS3 remote play thingy? Well, the Sony Ericsson Aino has it so yeah, that's in the "features most likely to be in the XPERIA X2" list as well. Still no clue about a release date though.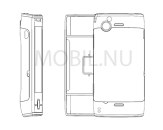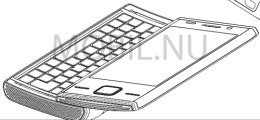 Sony Ericsson XPERIA X2 blueprints
k
i hope it will be released at the end or before end of 2009.
?
I hope that the SonyE Xperia is everything that it appears to be and more.
a
you're spot on mate, but hopefully the xperia racheal is the answer to that.
ADVERTISEMENTS