Sony will be holding its Mobile World Congress press event on Monday, February 22. Sadly, there's little info about what the company might be announcing.
The invite is quite simple, compared to its previous ones, so we can't really get anything from it.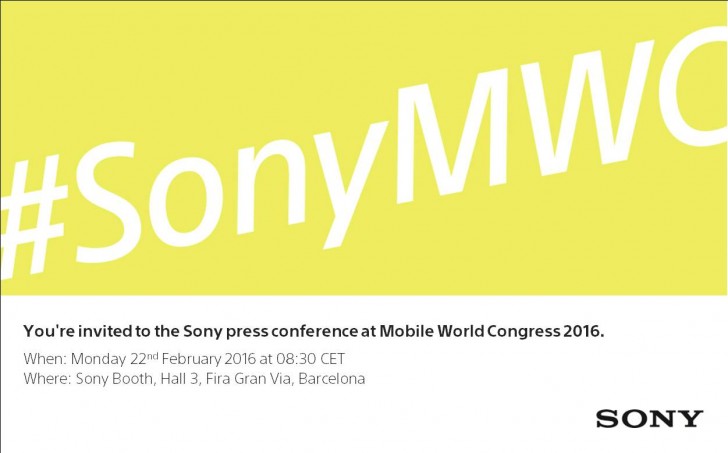 Sony unveiled the Xperia Z5 models at IFA 2015 in September, meaning that it might be a tad early for a refresh. This leaves room for updates in the company's mid-range and wearable line-ups. Whatever it is we'll be on site, covering new announcements for your.
?
I 2ND that Last Sony user experience. Hehe
?
Sony products are best I m using z2 currently and my previous phone was note 4 and can surely say z2 performs better than note 4. Sony products are quality products and are under estimated.
l
because we can buy budget phone from xiaomi or lenovo that has better performance than sony low end. for youngster they prefer iphone or samsung