Sony has released a messaging app for iOS and Android, called PlayStation Messages. The app is a simple way to keep in touch with your PlayStation Network friends.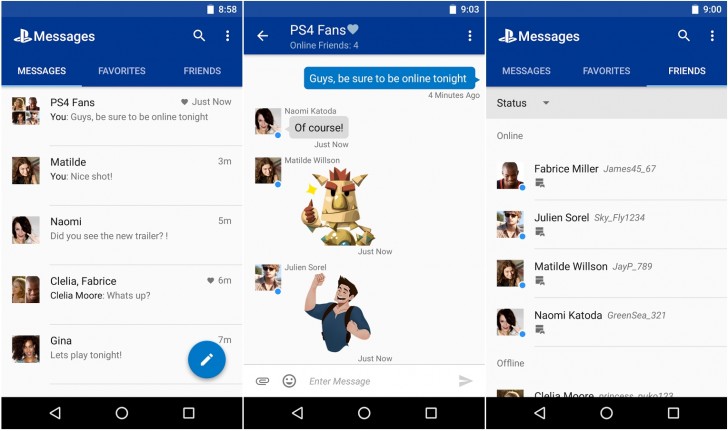 Previously, if you had to chat with your PS friends, you'd either have to do it through the console or if you're not on your console, then from the clumsy PlayStation App, which is designed to do a lot of things. The PlayStation Messages app takes out just the messaging component from that app and turns it into a dedicated app for when you just want to chat with your friends.
As before, you can have one on one chats or group chats. You can also send stickers. The app shows which of your friends are online and what device they are messaging from.
You can download the app from the links below.
R
I was kind of mad when XBox removed Windows Messenger MSN. Too many messanger apps already haha but I will for sure install it :D
f
This is an useless app. They could have introduced remote play to android devices
Great, because world needs another messenger apps to care about.