Chief of staff
Sony Xperia X Performance review: Chief of staff
Final words
We started with a question and we're still struggling for an answer. The Xperia X Performance could've been better - or cheaper - or could've come sooner. Now, there's little anyone can do about any of those... But we'd be darned if there isn't an Xperia X Premium or Pro, or Plus, or whatever, in the works.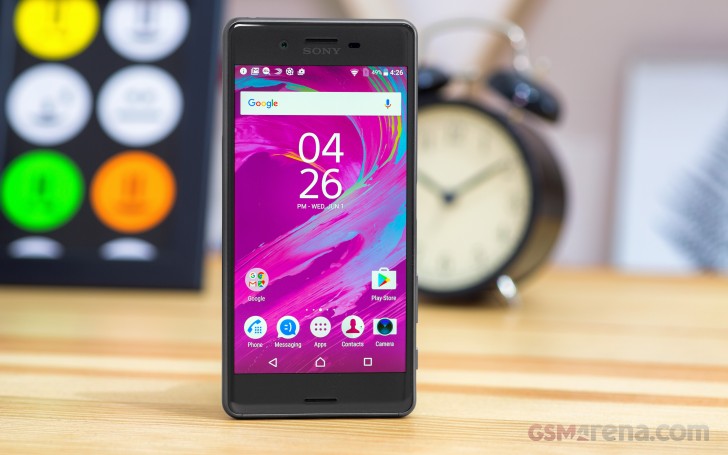 How so? Well, there's just too many areas, where Sony held back, as if deliberately leaving some headroom for the lineup to grow up in display size and resolution, or in video recording and battery life.
Sony Xperia X Performance key test findings
High-quality build, brushed metal back shouts "premium" while the polycarbonate frame sits unobtrusively in the corner.
Excellent display with high contrast and maximum brightness, and good in bright daylight. Fairly accurate color reproduction is marred by bluish whites, though.
Average battery life - 61h endurance rating.
Vanilla Android experience, Sony's changes are subtle and welcome. Small apps are gone along with the screen recording feature and may be missed by some, but there's screen pinning now (Toddler mode) and Sony's trademark Stamina mode is back after being absent for a while from Sony's Android Marshmallow builds.
Top-tier benchmark performance, the Snapdragon 820 proves itself once again.
Rich multimedia app package courtesy of Sony.
Below average loudspeaker loudness, very clean output though.
Same for audio quality - excellent marks for clarity, below average in the loudness department.
23MP camera captures a lot of detail and has one of the fastest autofocus and startup times, but images also come with plenty of noise and certain softness around the corners.
13MP selfies come out quite detailed in bright daylight, but focusing is badly impaired in low light.
A few inevitable comparisons within the Sony lineup are due. For one, the plain Xperia X is less expensive (not that it's anything close to affordable) and yet it's basically the same phone, save for the weaker chipset and lack of water-proofing. Except that it has better battery life, and that midrange chipset pulls off quite a good showing.
Then there's the Xperia Z5, the last flagship from the pre-X era. Its chipset may be last-year's issue, but it's flagship-grade, and it's at least put to good use crunching 4K videos, something the Xperia X Performance doesn't get to do. With few (if any) meaningful differences between the two, the Z5 is a steal at €250/$250 cheaper than the X Performance.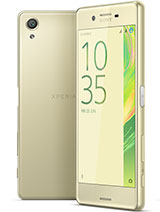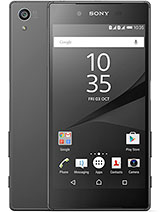 Sony Xperia X • Sony Xperia Z5
The Samsung Galaxy S7 is the flagship to beat this season, and the Xperia will have a tough time against it. The IP rating can't settle it here, the Xperia X Performance has a higher-res camera - close to twice the MP count actually... and that's about it. The S7 has a higher battery capacity (and longer battery life), wireless charging, 4K recording, OIS, Samsung Pay in an increasing number of markets, higher-res AMOLED display - there's probably more. Did we mention the Galaxy S7 is €100/$100 cheaper? In fact, for the X Performance's money, you can get an S7 edge with perhaps some change to spare.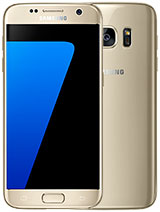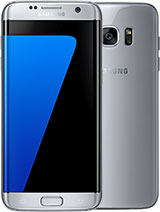 Samsung Galaxy S7 • Samsung Galaxy S7 edge
The HTC 10 is priced in the X Performance's ballpark, so this should be a fight on the merits. The HTC 10 is arguably the looker of the two, but with its IP53 rating where immersion is out of the question it pales in comparison to the Xperia's IP68 spec. The 10's got a higher-res display, more RAM, and 4K video recording, but stills are 12MP only vs the Xperia's 23MP. The Type-C connector on the HTC flagship will have you nicely future-proofed though.
The LG G5 is the only current flagship with a removable battery, and it's also big on modularity. You can install an additional audio amp or add a camera grip with some more battery inside - handy, as the G5 is the only direct competitor that the Xperia X Performance can actually outperform battery-life-wise. The G5 has 2 cameras on its back, which can both record 4K video - that's two more than the Xperia.
Another similarly equipped competitor, the Xiaomi Mi 5 squeezes out substantially longer endurance from its slightly higher-capacity battery, and it weighs 36g less than the Xperia. 4K video, OIS, USC Type-C, Quick Charge 3.0 - the Mi 5 has them all, the X Performance has none. What it does offer on top of the Mi 5 is a microSD slot. However, in regions where you can get a Mi 5 to begin with, its price starts at a third of the X Performance's. Sure, we know, Xiaomi is no Sony, but smartphones have already turned into a commodity and as such, they compete based on price and features and in some departments, it's almost like Sony's bringing a knife to a gun fight.
The Xperia X Performance is certainly the best smartphone the company's lineup has to offer. Which, as it stands, is not really enough to make it a meaningful competitor against Sony's own from last year, let alone reigning heavyweights from other major brands. That is, if you're price-conscious enough to make your buying decisions based on price/feature ratio. Sony's brand has always transcended mere feature count so we're about to see whether their product strategy will turn out a success.