@OnLeaks brought presents for all Xperia fans, especially those looking to spend a small to moderate sum – we're talking about renders of Sony's Xperia XA and L series.
According to CAD schematics, the Sony Xperia XA2 Ultra will be a couple of millimeters shorter compared to its predecessor and measure 162.5 x 80.0 x 9.5mm.
Among other things, this means that Sony is sticking to the classic 16:9 ratio for this 6-incher. From the previous leak, we know we're looking at a 1080p screen, powered by a Snapdragon 630 chipset with 4GB/64GB memory.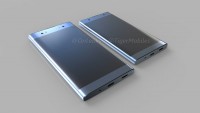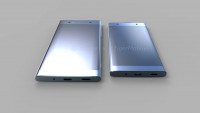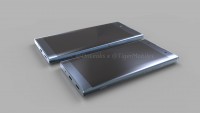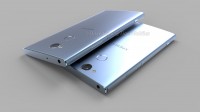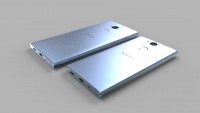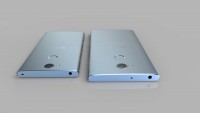 Sony Xperia XA2 and XA2 Ultra (CAD-based 3D renders)
The camera department promises a dual 16MP selfie camera (a first for the XA series) while the rear shooter will have a single 21MP sensor.
The smaller Xperia XA2 goes down an inch to a 5" screen and measures – 141.6 x 70.4 x 9.6mm. That makes it shorter, but slightly wider and thicker than the XA1 (perhaps we'll get an upgrade over its 2,300mAh battery). There are no concrete details on the camera resolution or chipset.
Go back and look at the images again – what is the fingerprint reader doing on the back? Okay, the XA series have very narrow side bezels and can't accommodate a side fingerprint reader. But this would be Sony's first rear-mounted reader.
Next up, the Sony Xperia L2 is moving up in the world. While the 2017 model had a lowly quad-core processor, the new one is rumored to get an octa-core one inside a Snapdragon 630 with 4GB of RAM. The Android version (Nougat) is less than current but is forgivable on an affordable device (plus, Sony has been great with software updates).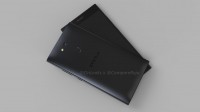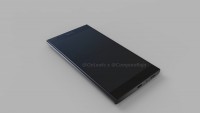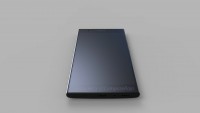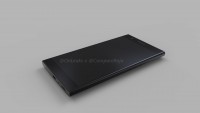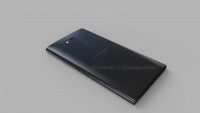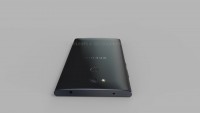 Sony Xperia L2 (CAD-based 3D renders)
There's no resolution info on the 5.5" screen, but it was 720p on the previous phone. We think it will stay the same – again, not perfect, but otherwise the price will increase to the mid-range bracket.
D
do you know what is aluminum oxide? omg you should study chemistry harder. Aluminum oxide is just a regular aluminum which undergoes oxidizing process. Aluminum oxide = Corroded Aluminum. Sony intentionally corrode it to produce permanent c...
Anodizing Process to create the Alkaleido (aluminium) and Aluminum oxide is extremely strong and effective against weathering, but the process allows you to color the metal with dyes without the chance of future flaking or peeling due to the electroc...
D
alkaleido is just a polished aluminum. nothing special about it. it is just a cheap metal with different colors