Sony has announced that its next-generation Xperia Z5 smartphone, which was made official last month and released this month, will be available for purchase in Canada next week - on October 29.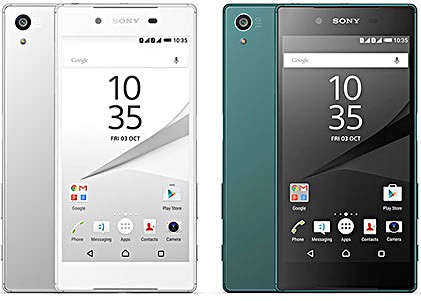 The device will be exclusively sold by Bell in the country. As for the price, it will cost $199.95 on a regular two-year contract, and will set you back $649.95 off-contract. The handset will be available both in-store as well as online. Color options include white and black.
While the Xperia Z5 also comes in Premium and Compact variants, there is currently no word on when they will go on sale in Canada.
?
On June 17, 2010, Member of Parliament Bruce Hyer (Thunder Bay-Superior North) introduced Private Member's Bill C-560,[14] called the Cell Phone Freedom Act, which would prohibit carriers from selling SIM locked phones in Canada without first informi...
?
A lot of people unlock it that way and never heard of warranty being void! I just can't believe that Sony will not be selling it through their website like with the Z3, etc :-(( Some people might get a different phone because of this stupid dec...
?
You will actually void the warranty if you don't unlock it directly through the provider it is purchased from. As an employee of one of the cell phone companies I can confirm this.