Spotify HiFi arriving later this year with lossless, CD-quality audio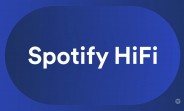 Spotify has announced its plans to launch Spotify HiFi, which will finally enable streaming lossless audio.
Spotify claims its new HiFi mode will enable "CD-quality" audio on existing devices and Spotify Connect-enabled speakers. The company didn't go into further details regarding bit rate and codec for the HiFi mode. Spotify currently uses Ogg Vorbis on desktop and mobile, and AAC for the web player.
The company has been testing lossless audio for a while now, with select users being selected for A/B testing since early 2017. It now joins a growing number of services offering lossless audio, including Tidal, Amazon, Quobuz, and Deezer. Most of these also offer high resolution audio that exceeds the technical limits of audio CD, which will put them at an advantage if Spotify chooses to only limit itself to 16-bit/44.1kHz audio, as "CD quality" would imply.
Notably missing from this list is Apple, who has yet to show any interest in offering lossless audio, either through its Apple Music streaming service or its iTunes store. This may very well be why Spotify chose to finally roll out lossless audio support as it offers yet another differentiating factor against Apple's fast growing alternative.
Unfortunately, Spotify HiFi won't be available to everyone at launch. The company revealed it will be rolling out the feature only in select markets when it goes live some time later this year. However, this probably isn't too surprising to those who closely follow this industry, as the lossless tiers from other streaming services have generally only been offered in select regions worldwide and licensing agreements with labels may be to blame for this.
More details on this will be coming in future.
J
Burntable is 96k 24bit flac if you have a DAC that can play it (and if you're into vinyl)
?
I very much enjoy your explanations on audio quality/volume. And thinking about it I'm also interested in a more professional music industry (kinda ironic)
?
Yup, loudness wars are unending and push everything to the upper bands of the available dynamic range. Very few artists and engineers resist this temptation (in recent times, Daft Punk's 'Random Access Memories' is an exception to the ...
ADVERTISEMENTS