Monday, April 29 marks the one-year anniversary that both T-Mobile and Sprint announced their plans to merge into a single carrier. As this day rolls around, the carriers are still seeing both support and opposition for the merger from different parties. According to a report from Reuters, T-Mobile filed an extension with the US Securities and Exchange Commission to a new July 29 deadline for the merger.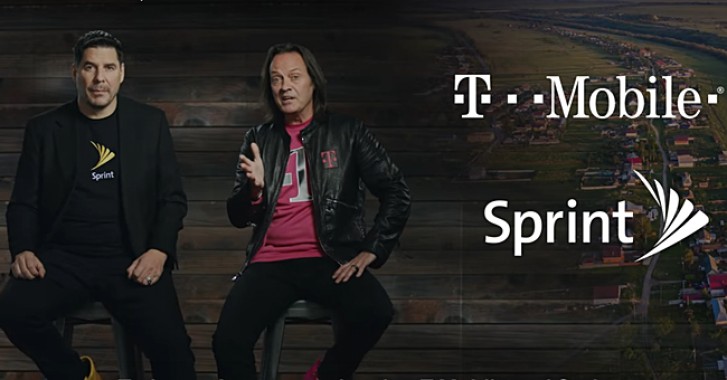 Makan Delrahim is the head of the US Justice Department's Antitrust Division and told CNBC "I have not made up my mind," he continues with "We've requested some data from the companies that will be forthcoming. We don't have a set number of meetings or a time line."
Currently, the Antitrust Division is reviewing an argument made by T-Mobile and Sprint, one that says the two merged companies will be able to roll out a "better" and "faster" 5G network in a timelier manner. "If the case is there for us to challenge a transaction or suggest changes," Delrahim explains, "we will do that."
We're all one team, the antitrust division. We will make a decision collectively. My job is to make sure that the analysis is done properly, make sure that the facts are there. – Makan Delrahim
This is the last stretch. Both companies have done a lot of work to prove to the US government that the merger is a good idea, while also answering to arguments against the merger: which suggest the merger will cut thousands of jobs when Sprint stores have to close, and that the merger would inevitably raise the carrier's prices. T-Mobile's promise to keep rates the same for a certain time after the merger isn't enough for the opposing group.
At this point, the fate of the merger is up in the air. The decision hasn't been made and it looks like its going to be a very close call.
If the merger goes through, Sprint would be absorbed into T-Mobile and both carriers' combined spectrum would be used to create a vast and robust 5G network while keeping the "UnCarrier" culture that attributed to T-Mobile's grand success since John Legere was named CEO of the company.
P
You'd be right if literally everything you said wasn't false. If your comments get erased, that's probably because they are infringing on GSMArena's rules. Don't blame me because you don't respect the rules. All the comments you make about me ...
X
What's really lousy yet strange is that you're so sensitive that you find everything offensive and report people to get their comments deleted since you know exactly that those are real facts of which you don't want to look in the mirror to confront ...
b
a salame and cheese sandwich sounds good right now!