There have been talks for some time now of Sprint trying to purchase T-Mobile. The US CDMA wireless carrier has apparently given up on this attempt, and will no longer actively try to acquire T-Mobile.
Sprint was reportedly getting close to closing a deal, but it never came to fruition. So what happened? Apparently, regulatory issues regarding such a big purchase was too much of a hassle for Sprint to handle. Reportedly, it also didn't help that the French telecommunications company, Iliad, had offered to purchase T-Mobile for $15 Billion, which the American carrier had refused to accept in hopes to receive a greater offer.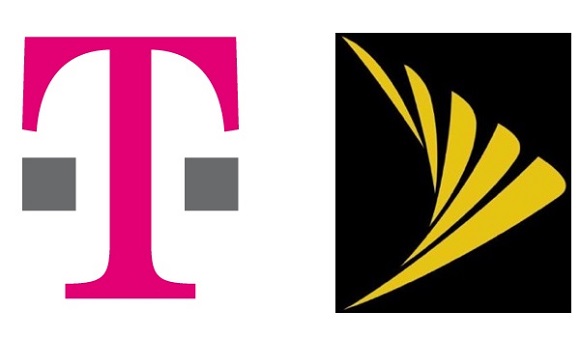 This isn't the only major news regarding Sprint either, the company will also name a new CEO tomorrow to replace its current captain, Dan Hesse.
The merger between Sprint and T-Mobile would have been an interesting one. Both carrieres aren't necessarily known for their great service coverage, nor do they match AT&T and Verizon in number of customers, however, had the acquisition have taken place, then Sprint would have found itself in a much better position to launch serious competition against the US' largest cell phone carriers. This, coupled with the fact that more wireless space is going up for sale next year, and an allied front of both Sprint and T-Mobile could have offered both companies the capital needed to expand both of their networks.
It isn't surprising to hear that the deal ultimately fell through, however, as AT&T wasn't able to purchase T-Mobile due to the same regulations that posed problems for Sprint.
Neither T-Mobile nor Sprint have commented officially regarding the end of the deal, but expect a statement from Sprint in reference to the topic tomorrow, when the company's new CEO is crowned.
U
In the UK, for the average price and package of a flagship phone, you will be looking at paying around £35 - £40 per month, it will include Unlimited Calls/Text and 2GB Internet. 4G is free on all tariffs around that price but only availa...
w
In the states we have some pretty decent deals with prepaid carriers. Cricket Wireless (uses AT&T's network) is $50/month for 2.5gb data and unlimited calls/texts. And if you sign up for autopay the price drops to $45/month. Net10, Straight Talk ...
?
Of course I'm not kidding. Here is what you can have in France for 16 euro (if you also have the fixed) or 20 euro (if you don't have the fixed as well):Appels/SMS/MMS illimités en France métrop. Appels illimités vers fixes 100...