Last week, rumors came up that Sony is facing stock issues with its latest flagship the Xperia Z2. As a result, reports popped up that the phonemaker may delay the launch of the phone. Sony officials have indeed confirmed that there are limitations with stock, but the phone will nevertheless make it in time.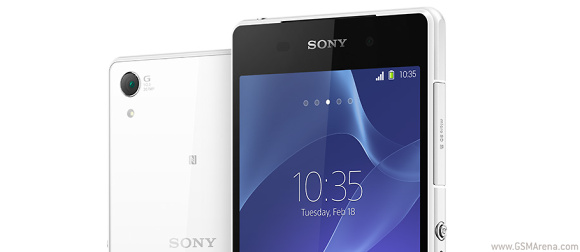 Sony's UK PR has confirmed to the Xperia Blog that the Xperia Z2 will arrive in early April 2014, despite the "strong demand" the phone is having. While that may be the case, there's a strong possibility that there'll be limitations in the phone's availability.
Earlier in March, Sony removed the Xperia Z2 pre-order pages from its online stores across Europe and Asia, as it saw that it will unable to catch up with the high demand the smartphone was seeing.
@reyaskcin Due to current stock levels, the Estore are currently not taking any more pre-orders at this moment in time.

— Sony Xperia GB (@sonyxperiagb) March 17, 2014
Last month, Sony in combination with popular retailers launched worldwide pre-orders of the Xperia Z2. In the UK, the phone sales for £564, but some retailers offer some interesting incentives if you order it quickly, like a 32" Sony Bravia TV.
D
Too bad international sales won't be starting soon enough. And it's bad enough that the carriers in Kenya are only hyped about the S5. No word about anyone even planning to stock this phone.
A
Hope this cell is under 55k bracket , nice specs & developer version looked promising , lets c! but surely this one is a apple , samsung killer!
g
Pls launch as early as possible awaiting for z2.