Oppo and vivo found an innovative way to avoid having a notch on their flagships. But is that the most amazing piece of innovation lately or are these sliders just an unnecessary complication of the smartphone design?

Ivan: "A Slider creates more issues than it solves."
Sliders - as in sliding mechanisms to hide the selfie or main camera, as seen in the vivo NEX S and Oppo Find X - are cool. Of course they are. They're innovative and they're out of the box. They've allowed Oppo and vivo to avoid using a notch on their flagship phones and as popular opinion dictates, notches are the devil.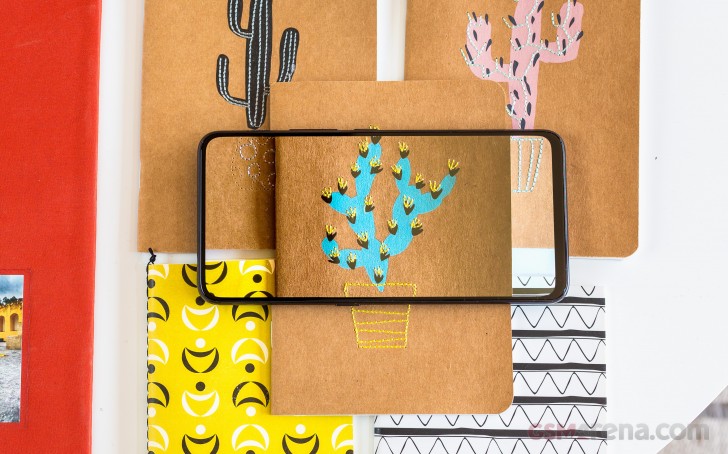 But I'll argue that sliders create more problems than they solve. For one a slider is a moving part that adds weight to a phone and takes up a lot of space. And it would be a tall task to cram in a bigger camera module into it.
The pop up slider on the vivo NEX S is smaller than the one on the Find X because it only holds the selfie camera. But even then it takes a lot of space inside the phone. And it wouldn't surprise me if Oppo didn't put a fingerprint scanner on the Find X because there was no room left.
A slider means the phone using it is harder to waterproof. It's probably not impossible to do but neither the vivo NEX S nor the Oppo Find X have an IP rating. Having a slider also makes it tougher to create accessories - I dare you to try and find a third-party case for the Find X.
At the end of the day a slider overcomplicates things to avoid an uncomplicated notch. A notch adds to the character of a phone, but even if you disagree you can always buy a Samsung Galaxy S9 or S9+ or Note8 or any other phone with slim bezels and no notch. Or buy a Xiaomi Mi 8 or LG G7 ThinQ or OnePlus 6 - they allow you to hide the notch through software.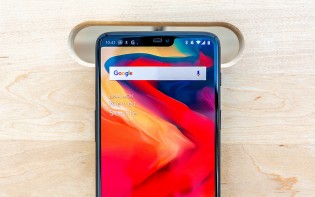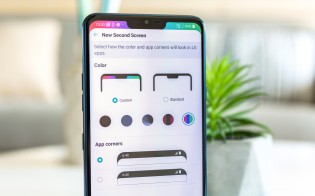 OnePlus 6 and LG G7 ThinQ hiding their notch
Finally, sliders are a gimmick. I don't see them becoming a norm in the industry. A quick look at vivo or Oppo's smartphone rosters will reveal more than a few devices with a notch. Adding a notch is easy but creating an elaborate slider mechanism for more than one phone is an R&D nightmare neither vivo nor Oppo will want to face.
I'll finish with this reiterated sentiment - I like what vivo and Oppo have done. Sliders are cool and innovative, they represent a boldness in phone design I rarely see anymore. But in the end sliders don't make sense for the future as they create more problems than they solve.

Paul: "Sliders make sense"
I'll get this out of the way first - the sliding mechanism employed by the Find X that contains both the primary camera and selfie camera platforms, while an engineering marvel, is akin to taking the proverbial sledgehammer to crack a nut leading to too many compromises.
We're not short of space on the back of our phones for the main camera's and lenses are pretty well protected these days via mineral or sapphire glass. The resulting mechanism occupies too much internal space, and the short delay while the rear camera's deploy may make the difference between capturing the perfect shot or a missed opportunity.
I've seen Ivan whip the dust cover off his DSLR and take a shot faster than the rear camera's deploy on the Find X. While in practice, shooting via the primary cameras in landscape may prove awkward as the slider deploys until you get accustomed to it.
Vivo NEX S motorized 'selfie' camera at work - courtesy of MyFixGuide
If you remove the primary cameras from the equation then a pop up solution for the 'selfie' camera like that employed by the Vivo Nex S is an elegant and well-executed approach to adopt.
Ergonomically you'll likely be holding the phone in portrait mode, and taking pictures with the selfie cam are never urgent, so any delay, no matter how small can easily be tolerated. Additionally, while I can't speak for the market, this guy takes way fewer selfies when compared to how often I use my main camera. Hence the wear and tear on the mechanism should be pretty minimal.
Engineering wise, at its heart, the spiral drive construct used for the mechanism isn't new. It's been employed in countless other consumer electronics from the motorized zoom lenses in our digital cameras to the DVD drives in our consoles. In this respect, while a moving part, it should prove as reliable as those devices. Of course, we'll let the passage of time prove how reliable this mechanism is but I have high hopes.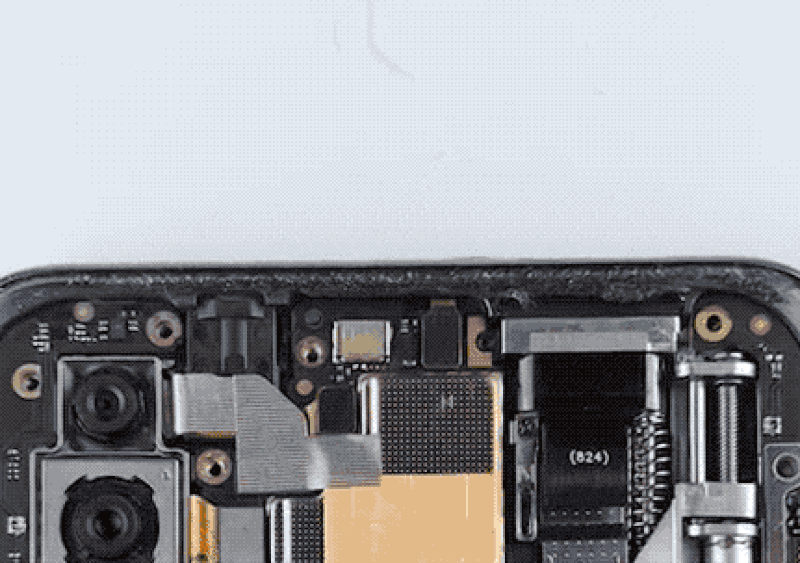 Vivo NEX S motorized 'selfie' camera at work - courtesy of MyFixGuide
Due to the exceptionally high construction and fine tolerances employed when manufacturing today's smartphones, the ability for the mechanism to come under stress will be reduced. I'm sure that the dust-proofing will be a non-issue, and in time water-proofing the opening will prove to be no harder than how the SIM/microSD tray is waterproofed today.
With this solution finding a new home in our smartphones - the eyes of the world are going to be watching. So let's not get carried away when isolated issues are reported though, we've seen many manufacturers have issues with their phones from materials and construction choices, batteries, to poor displays to software quirks - and I'm sure the pop-up selfie camera will also feature in this list.
So I'll end with this: sliders are a great solution to create the all screen smartphone, and a screen that doesn't prove irksome with some cut-out at that and I'm sure that we haven't seen the last of the pop-up camera.
Verdict
You've heard our opinions, now cast your votes. Do you side with Paul and Sliders or do you think Ivan has it right?
Are sliders cool or a hassle?
P
Sliders aren't cool, they are a must have versus pidar special security out there who can hijack your phone easy.
?
Really? you would like a 100 % screen phone , how would u even hold that phone without making unnecessary touches ,
T
Couldn't agree more! Preach!!