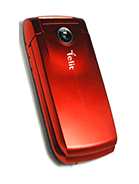 S
Anonymous, 16 Jan 2007great design.....and price!!! motorola v3???? no no i prefere an european cheaper mob... morethis is very cool ni les
?
great design.....and price!!! motorola v3???? no no i prefere an european cheaper mobile phone a Telit
?
Total waste of money...

Actually bought this one for emergency after losing my cellphone, but it's a real crap. the signal is not strong, the speaker volume is so low even at maximum (outdoor), your voice won't reach to the other if u don't shout!.

Cheap phone for a basic functionality? Total waste of money for a piece of plastic!!!
Total of 5 user reviews and opinions for Telit t200.