Sources close to Apple's supply chain are saying the bigger screens for the upcoming iPhone 6 could enter production as early as next month. This would suggest an autumn unveil and launch for the next iPhone, following recent tradition.
Said sources claim the rumored 4.7" display is likely to be produced first while the phablet-sized 5.5" one could be delayed.
The report quoted by Reuters has it that both displays will use in-cell touch technology, which has the capacitive matrix built into the display and not on top of it, allowing for thinner hardware. Because it was allegedly harder to utilize in-cell in a bigger 5.5" display Apple has reportedly decided to mass-produce only the smaller panel at first. Production of the bigger panel is expected to start several months later with the option to go for a film sensor over in-cell.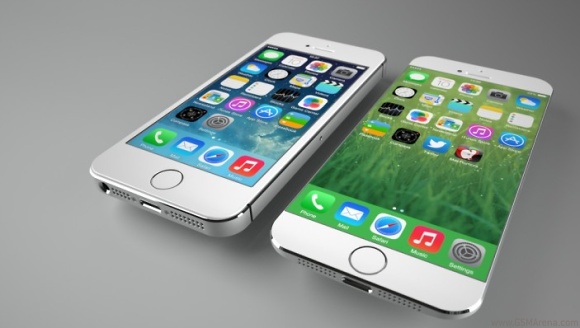 The display of the iPhone 6 could be made by Japan Display, Sharp and LG and will most certainly be bigger than the current-gen 4-incher found on the iPhone 5s and 5c (and 5 of old).
Japan Display is said to be the first to start production in its flagship Mobara plant, east of Tokyo, this May. LG Display and Sharp are expected to follow suit in June.
There's still a lot to questions about the information coming from "sources". Apple is keeping things as close to the chest as possible and is a company that hasn't historically been too interested in devices with big displays, but maybe it's about time that changed.
Perhaps a 4.7" iPhone 6 with minimal bezels could retain a hand-friendly body for those that like their smartphones petite.
D
yes...wait for iphone 6....
U
iPhone 6. 2014 has only just begun and it seems like 5-inch iPhone and 13-inch iPad Pro rumors are already getting a lot of attention and generating a lot of discussion. That both sets of rumors tend to focus around larger screen sizes is interesting...
?
I would bet on October 2014, as the iPhone launches have really stabilized around there. Any earlier would be a bonus, but from what I've seen, rumours tend to fly about, but no one really knows what they're talking about.