Three has announced it will be the only UK carrier to offer the newly announced HTC Desire Eye once it becomes available. The smartphone with front and rear 13MP cameras with dual-LED flash units went official last night in New York, and Three was quick to brag that it got the exclusivity deal.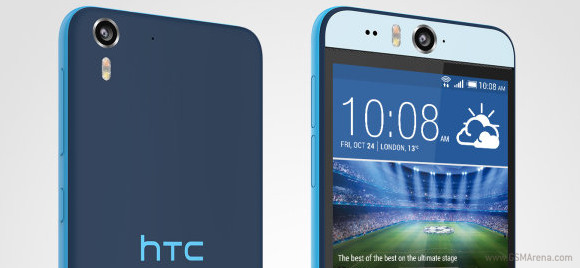 Three also announced it will be offering the Re Camera, but pricing and availability is yet to be confirmed.
There is no information if Three's exclusivity is time limited or not. Naturally, you will be able to get a subsidized HTC Desire Eye with a 2-year contract, but again - the pricing and exact availability is to be specified later.
It's unclear what happens if you aren't a Three user - the press release mentions that three will be the only operator to offer tha smartphone so an unlocked and SIM-free HTC Desire Eye might be available through other retailers. We'll keep you in the loop.
A
I got a HTC desire eye it has 3 network apps preloaded, got my Vodafone SIM in it, I can call and text but not use my data allowance because it won't configure automatically. How do I fix this and get my 4G data running?
?
is that a fact? so the three branding is non existent then? as well as preloaded 3 apps?
a
plz hw much does it cost?