The 4GB/64GB Nokia 6 (2018) is coming to the Netherlands in May for EUR300
The Nokia 6 (2018) will cost €279 for the 32GB version and €299 for the 64GB one and will be in stock in the Netherlands in about 8 weeks.
The phone will begin selling next month but some markets may need to wait a bit more to get it.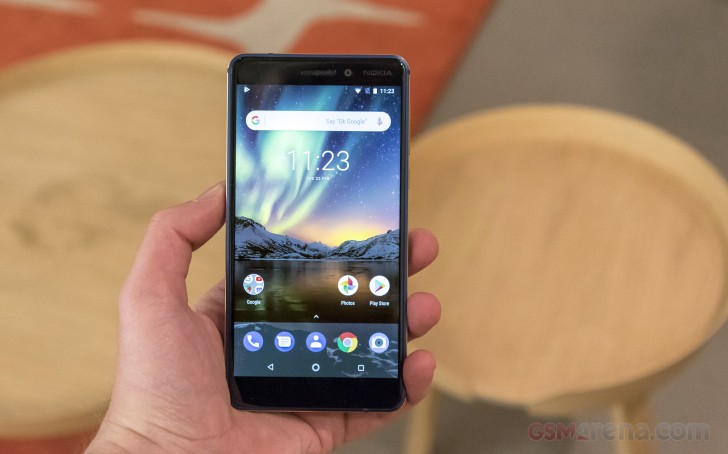 US customers are also in for a May release.
The price puts the Nokia 6 (2018) in direct competition with a number of nicely specced phones but its vanilla Android will certain win a few fans over. Check out our hands-on with the Nokia 6 (2018) from the MWC to know more about the handset.
its very good that a mid range phone from nokia have an updates for os and security.
yes it does. unlike other phones that is made in china that is very slow on system update and security updates.
I agree! I would take Nokia6 anyday before those chinese phones that Are forgetted the day it has been sold to customer. I like that my phone is usefull and secure Also in the couple of next years... Not a couple of days.