Well, the ZOPO Speed 8 finally made it to the office. Not ringing a bell? Well, we can't really blame you, but if you have heard of the first officially launched 10-core CPU device, this is the one.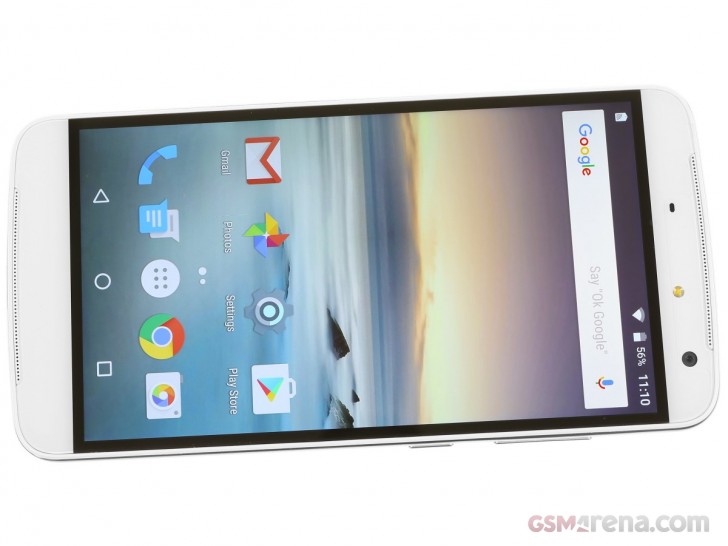 Naturally, the first thing we did was put all 10 of them through our benchmark routine and while the results were impressive, the numbers weren't really as spectacular as we had expected even in multi-core scenarios.
The appearance of the Meizu Pro 6 also didn't help the general excitement levels about the Speed 8 and its Helio X20, since we saw the overclocked MT6797T Helio X25 inside the Meizu that finally managed to close in on the synthetic performance of rival chip offers like the Qualcomm Snapdragon 820 or the Samsung Exynos 8890.
This, however, might provide us with the perfect opportunity to look a little bit more objectively at the ZOPO Speed 8 and evaluate its other qualities as a $300 mid-ranger. Let's start with the exterior.
The ZOPO Speed 8 measures exactly 152.5x76.24x9.8mm and weighs in at 150 grams, which is fair enough for a 5.5-inch device. It is offered in classic black or white (well, more like silver actually) and its looks pretty good in terms of design with its rounded edges and metal-like finish on the frame. However metal-like is is about as far as the phone gets in terms of premium materials.
What ZOPO describes as a "Brushed metal look" is really plastic all around. We can't really be sure what the "nano injection molding and spray coating technology is", but the materials and build quality on the Speed 8 are not quite perfect. It's not too bad for mid-ranger, but it doesn't exceed any expectations either. Main issues we saw were the back that scratches easily and there are the visible mold points on all four corners of the frame.
Even the factory pre-applied screen protector seems to have a badly cut excess piece near one end, so corners were definitely cut. Other than that, the device does arguably look elegant with a clean front with no controls and nicely tucked-away speaker and microphone grills and an equally nice back with a slight sloping effect.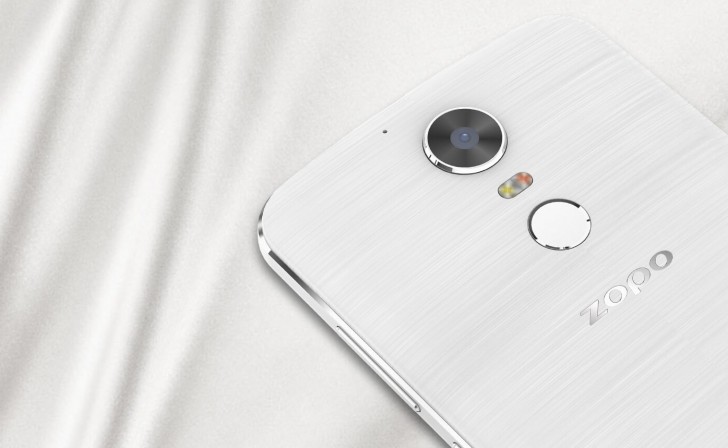 And while we are on the topic of hardware, some aspects of the 5.5-inc display are worth a mention. The FullHD resolution and IPS technology make for a clear and sharp picture. Brightness is around 460 nits. As for sunlight legibility, even at maximum brightness, glares and reflections are a bit too much for our taste. Our test rated it at 2.264.
The display may not be perfect, but there are still a lot of other details to like about the Speed 8. For one, you have a USB Type-C port, which can constitute as futureproofing. There is also a front-facing flash for low-light selfies and lets not forget the rear-mounted fingerprint reader.
It deserves a shout-out as it is not only always-on, but also very accurate. Speed-wise, we have seen better, but with an unlock delay of about a second, it is definitely no slowpoke.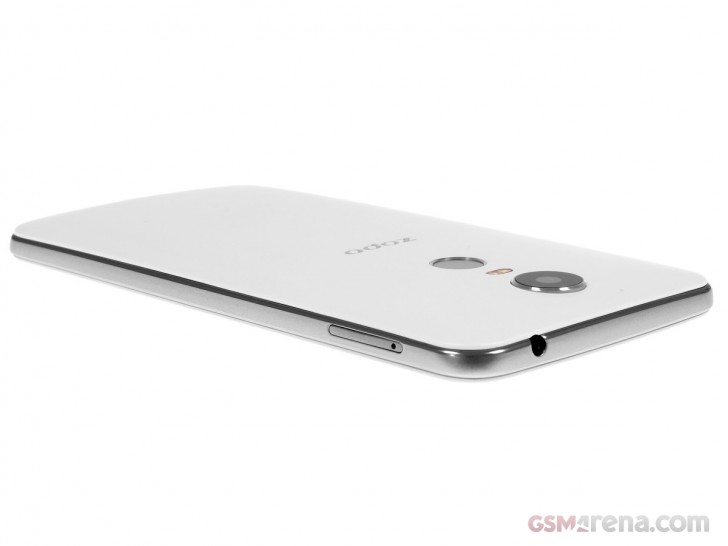 The battery performance was quite disappointing. With a capacity of 3600 mAh, one would expect decent endurance but, the Zopo clocked in only 41 hours of total endurance rating in our tests. Both web browsing and video playback took a huge toll on the battery, hinting at some major software imperfections.
On a positive note, there is Mediatek's own Pump Express Plus fast charging solution added to the mix for a quicker top-off. And if Zopo addresses the efficiency with a firmware update things might even look pretty decent. For now though you have to be ready for daily charging.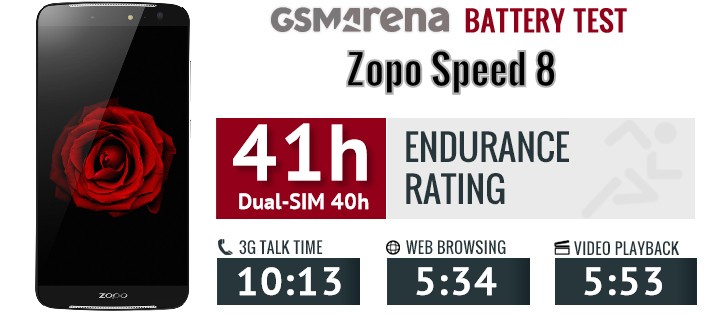 As for other honorable mentions in the hardware category, there is the Dual-SIM support, dual, although not dual-tone rear flash and the combination of both NFC and Hot Knot technology for quick file transfer and digital payments, among other things.
Performance on the Zopo Speed 8 is sort of a mixed bag. Just a quick reminder, the Mediatek Helio X20 (or MT6797, for the more technically inclined) features a deca-core CPU with a couple of Cortex-A72 cores clocked at up to 2.3GHz, four Cortex-A53's at 2.0GHz and another four Cortex-A53's, which can can only go as high as 1.4GHz. On board the Speed 8 there are 4GB of RAM, the chipset's maximum supported amount.
We definitely acknowledge the fact that you don't see a deca-core device every day and the multi-core results we achieved during our tests are undeniably impressive. Still, there is the matter of the Meizu Pro 6 and the Helio X25 that kind of steals the spotlight, plus, synthetic multi-core scores are far from an adequate indication of real world performance. Still, here is a quick GeekBench 3 breakdown and you can find the rest of the test, which sadly didn't go quite so well in the dedicated article.
GeekBench 3 (single-core)
Higher is better
Apple iPhone 6s Plus
2527
HTC 10
2368
LG G5
2328
Xiaomi Mi 5
2305
Samsung Galaxy S7 edge
2151
Meizu Pro 6
1905
Huawei P9
1819
Zopo Speed 8
1625
Meizu Pro 5
1545
Samsung Galaxy S6 edge+
1490
Huawei Nexus 6P
1363
GeekBench 3 (multi-core)
Higher is better
Samsung Galaxy S7 edge
6600
Huawei P9
6558
Meizu Pro 6
6427
Meizu Pro 5
5578
LG G5
5362
Xiaomi Mi 5
5358
HTC 10
5257
Samsung Galaxy S6 edge+
5158
Meizu MX5
5110
Huawei Nexus 6P
4539
Apple iPhone 6s Plus
4413
Zopo Speed 8
4128
Meizu MX4 Pro
3386
AnTuTu 6
Higher is better
LG G5
134541
Xiaomi Mi 5
131758
Samsung Galaxy S7 edge
129229
Zopo Speed 8
90137
Vivo V3Max
76170
Xiaomi Redmi Note 3 (S650)
75051
Samsung Galaxy A9 (S652)
64591
ZUK Z1
54884
Oppo F1 Plus
51299
Xiaomi Redmi Note 3 (Helio X10)
45474
Meizu m3 note
44898
Lenovo Vibe K4 Note
38359
Huawei Honor 5X
35469
Samsung Galaxy A7 (2016)
35134
On the software side of things, ZOPO opted for a near stock Android Marshmallow experience for the Speed 8. Out of the box, you get the standard Google Launcher and only a handful of pre-installed apps - the Google suite itself and a few IM's (Facebook, Twitter and Skype). This is definitely a plus to any purists out there, however, despite the snappy CPU and the stripped-down OS, the ZOPO Speed 8 feels kind of sluggish. Perhaps it is the animation speed or some other software issues, but, overall, scrolling feels way too laid-back. It could just be us, but the overall feel seems a bit unworthy of the "Speed" moniker.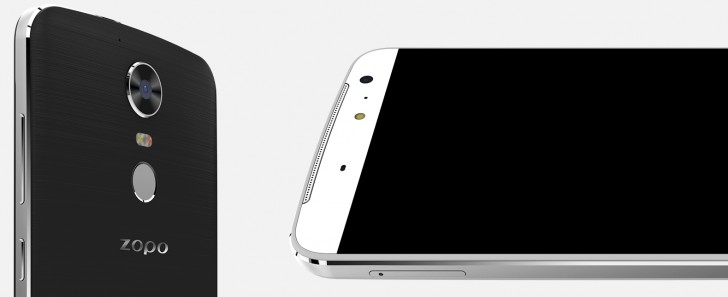 Last, but not least, lets look at the camera experience the Speed 8 has to offer. It is equipped with a 21.0MP Sony IMX230 main camera with an aperture of f/2.2 and a sensor size of 1/2.45". It is far from great by today's standards, but definitely gets the job done. Autofocus is a hit and miss and there's notable edge softness, while colors tend to stray towards the red spectrum from time to time.
HDR seems to overexpose shots and go overboard with local contrast more than anything else, resulting in some pretty flat looking stills.
Low-light performance also needs some work, but again, it's not bad by any stretch. Noise seems to be an issues regardless of lighting conditions and things get pretty bad at night.
The 8.0MP front-facing camera is also nothing special, but definitely more than adequate to meet most selfie needs. The front-facing flash is particularly handy in low light.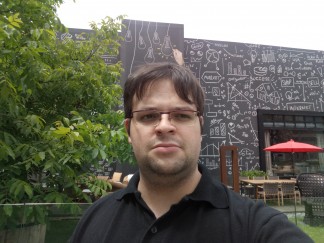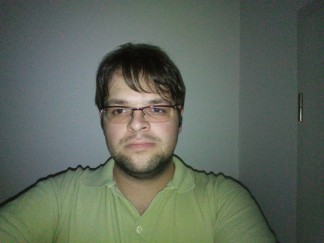 Zopo Speed 8 front camera samples
On the video side of things, there are quite a few performance issues. While quality seems to be good overall, the videos themselves end up a bit choppy, as if the Speed 8 doesn't have the power to capture them properly. Interestingly enough, this happens both at a resolution of 1080p and 2160p, meaning that it is most-likely a software glitch and thus hopefully patchable. The videos also get saved in the antiquated 3gp format, which was never meant to go as high as 4K. In any case, just because it is possible, doesn't really make it a good idea.
And speaking of choppy video, the aforementioned problem seems to also be present in the viewfinder. The preview stream experiences a little delay and just a pinch of choppiness itself, plus, finer detailed patters seem to throw it into a flicker frenzy - not ideal, to say the least, but ZOPO seems to be working towards it as the latest software update did address most of the laggy behavior.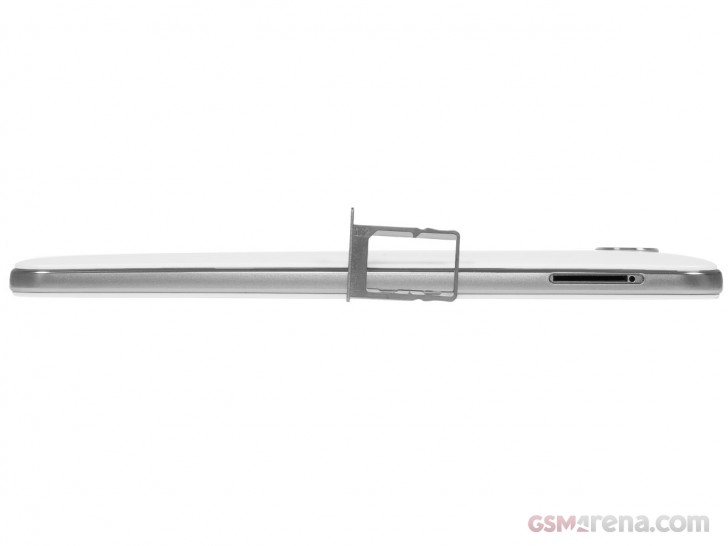 Out of the box, the ZOPO Speed 8 uses what looks like some older version of the Google camera app, with some custom modifications baked in.
Inside we find a predictable set of features, including HDR, Panorama, Night Mode, Sport Mode, Smile Detection. EIS can be toggles on and off via the settings and there are some white balance and exposure compensation options to play around with.
Other more interesting custom features within the app include an anti-flicker setting, which can be turned off, set to 50Hz, 60Hz or left on auto. Also, there is a preview size option, that, despite what its name suggests, not only affects the viewfinder but actually toggle between 16:9 and 4:3 mode. If you opt for the former, your camera resolution options will only cap out at 16MP.
Last, but not least, the Auto scene detection mode works really well and can not only switch between modes, but also toggle HDR and EIS based on conditions. However, it is also worth mentioning, that like many other mysteriously co-dependent options in the ZOPO's camera app, enabling auto seems to affect practically every aspect of the camera. Once in auto, you can't even switch to the selfie shooter or force HDR yourself. It is kind of restrictive and perhaps takes automation a but too far.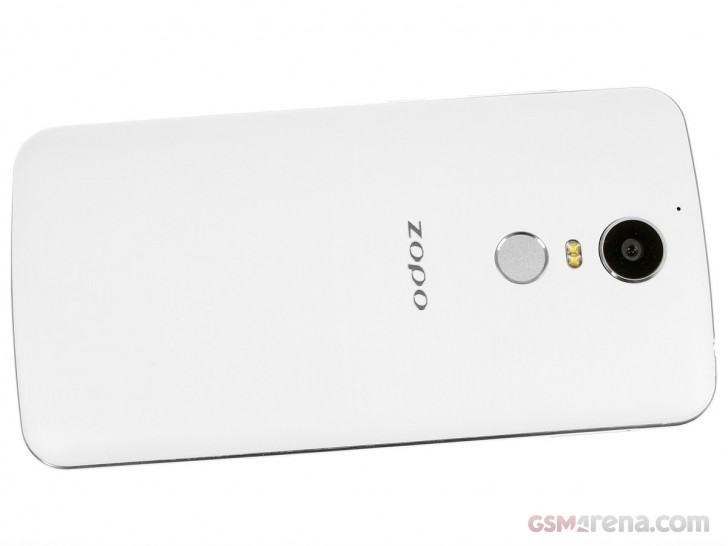 All things considered, while ZOPO deserves some credit for producing a good hardware package at an attractive price point, rushing to capitalize on the deca-core buzz has caused a few rough edges.
The phone feels incomplete in in some ways and there is still a lot of room for software improvement, which hopefully, ZOPO will take up. If all the bugs get ironed out you would still end up with a very solid $300 device. But today's competitive mobile market requires that the company acts quickly or customers will move on in search of pastures greener.
?
You are my hero!!! Completely agree with you!!!
D
At the hardware level is a very good device, but at the software level are innumerable bugs. The device even if you set a screen lock with code, you unlock without any code. Calls arrive / depart with countless delays (2-5 minutes). Excessive overhea...
D
Sounds like you want the Xperia Z3 Compact
ADVERTISEMENTS